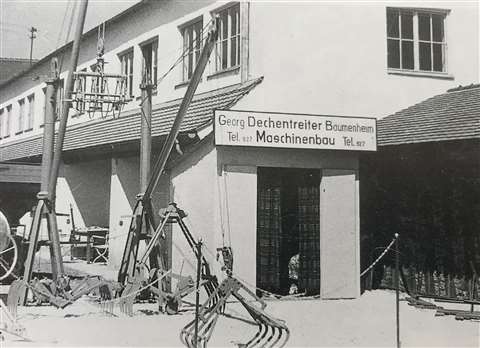 Construction and industrial hoist manufacturer Geda is celebrating its 90th anniversary.
The company was founded in Asbach-Bäumenheim in Bavaria, Germany, by Georg Dechentreiter in 1929. Initially focused on the sale and repair of agricultural equipment, the business soon moved in the construction equipment market and, in 1973, launched Geda Lift.
Today Geda produces a range of working at height solutions, from compact 60kg wire rope lifts for workmen, industrial elevators and transport platforms, to passenger and material hoists with load capacities up to 3.7 tonnes and lifting heights up to 400 m. The company said the continuous development of new market segments had been a key factor in its success.
While the company now has seven subsidiaries worldwide with 550 employees, it said it had made a conscious decision to keep Germany as a production location. Adding that the title its products bear; "Made in Germany", is recognised as standing for unique quality outside Europe.
Geda added that it had recently purchased 60,000m² of extra space opposite its head office, that would more than double size of current Asbach-Bäumenheim site.