Geda chief celebrates 25 years
By Euan Youdale05 November 2015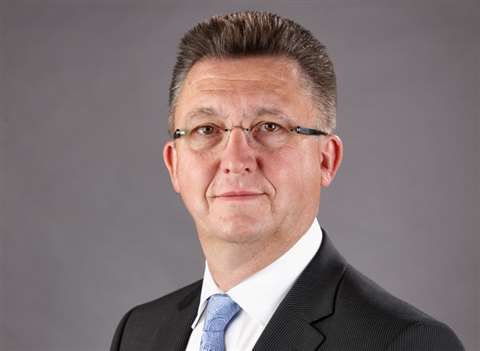 Johann Sailer, managing director of Geda, is celebrating 25 years at the company.
Mr Sailer has worked at the construction and industrial hoist manufacturer, based in Asbach-Bäumenheim in Bavaria, Germany, for his entire professional career. Within five years of starting at Geda he was promoted from plant manager to managing director, meaning he is also celebrating 20 years in that position.
Geda dates back 86 years and, it says, Mr Sailer has continued its tradition of innovation and investment. This includes developing the product range to offer compact 60 kg wire rope lifts through to personnel and material hoists with load capacities of up to 3.2 tonnes and lifting heights of up to 400 m.
Added to this is the building maintenance unit and industrial lift product ranges for permanent use in power stations and cement works and offshore plants, among others. The manufacturer now has 440 employees.
Mr Sailer is also involved with associations, including the VDMA (German Engineering Federation) and CECE (Committee of European Construction Equipment).
For the VDMA he is chairman of the Construction Equipment and Building Material Machinery Association and sits on the main board. He was CECE president from 2012 to 2014 Johann Sailer's during which he worked to provide medium-sized companies in Europe with their own voice.
According to Mr Sailer success is only possible through a willingness to change and being open-minded to new ideas. "Within the Geda corporate culture this attitude is embodied by all employees and with successful results; since what started as a repair and maintenance workshop for agricultural machinery has now become a globally operating company with a unique success story in which Johann Sailer has played a crucial part over the last 25 years," said the company in a statement.