Genie rise continues
By Euan Youdale01 August 2018
Terex Corporation's Terex AWP segment, which includes Genie aerial equipment and Terex light towers, increased sales by 27% in the second quarter of its financial year, to $158 million.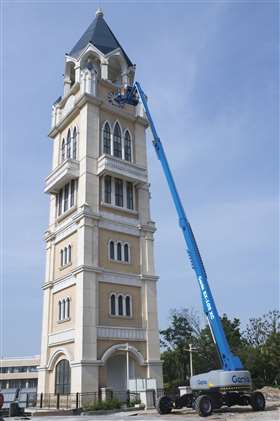 The rise was driven by growth in North America, Western Europe, and China. Income from operations was up 13.5%, compared to the same period last year to $101.7 million, and the business entered the third quarter with backlog of $553 million, which is up 11%.
Matt Fearon, Genie President, Terex AWP commented, "Q2 was another strong quarter for our Genie brand, driven by solid operational performance and continued global demand for aerial work platforms and telehandlers. Rental fleets are growing, they have high utilization and their outlook for the second half of 2018 and 2019 remains positive."
The Terex Corporation group also reported strong second quarter sales of $1.4 billion, up 19%, compared to the second quarter of 2017, with increased sales and backlog in all three business segments. Terex Corporation's backlog stands at $1.5 billion, up 31%. The results were driven by continued implementation of the company's Execute to Win strategy, said the company.
"We delivered very strong results in the second quarter. Our global team continued to execute well and continued the trend of improving overall performance. We increased sales and backlog in all three segments and increased production to meet strong global demand," remarked John L. Garrison, Terex President and CEO. "Overall, it was a strong quarter that positions us very well going into the second half of the year."