Genies for industrial Expertise
Expertise Contracting, one of Saudi Arabia's leading industrial service providers, has taken delivery of 37 Genie telescopic boom lifts.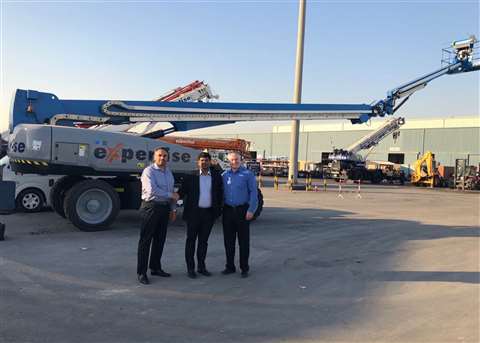 From left: Muhammed Ajmal, country manager, Terex Financial Services, Middle East; Mohammed Ashraf, director industrial supplies, Expertise; Gary Cooke, Genie regional sales manager, Terex AWP, for the Middle East.
Comprised of a mix of Genie S-65 and S-85 boom lifts offering maximum working heights from 20m to 27.9m, the delivery notably included the first two Genie Xtra Capacity (XC) SX-135 XC boom lifts in the country. Both Genie SX-135 XC units have been under such high demand since Expertise took delivery of them earlier in the year, the company plans to invest in more by the end of this year.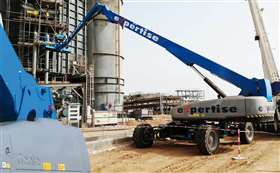 The new machines have been put to work in a range of sectors in the region, including at Arabia Basic Industries Corporation (SABIC), one of the country's largest manufacturers of fertilizers, chemicals, polymers and metals. It was part of a maintenance contract with SABIC that Expertise purchased its two Genie SX-135 XC lifts.
Offering from 300kg up to 454kg lift capacity, the SX-135 XC lifts provides 32% more load capacity to raise up to three people and more tools and materials.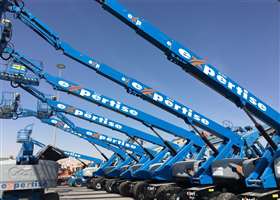 As a result, the number of up and down trips to reload is significantly reduced which saves time and increases productivity. Adding an extra 3m, plus 125 degrees of jib articulation to the unit's 43m working height and 27.43m outreach, the telescopic Genie Jib Extend is a unique feature that is ideal for high precision access in hard to reach places.