Global growth forecast for equipment sales
By Joe Malone13 August 2018
Global construction equipment sales are expected to increase 12% this year, following the 27% rise in 2017, according to market intelligence specialist Off-Highway Research.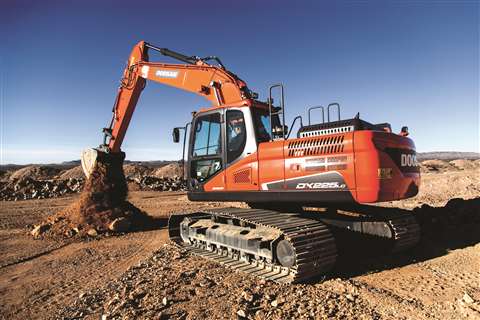 The rise will mean total sales reach almost 1 billion units for 2018, with the total retail value of sales nearing US$99 billion (€87 billion).
In China, earthmoving equipment sales could rise 31% this year, with demand rising to 283,500 units. In volume terms, this would be the largest construction equipment market in the world. Last year the country saw a meteoric increase of 81% for equipment.
Double-digit growth is expected in India, too, for a third consecutive year. demand is expected to rise 16% in 2018, following on from the 15% increase seen last year. Such demand would see equipment sales rise above 70,000 units for the first time in the Indian market, and would see the market record sales of US$3.5 billion (€3.1 billion).
The company said it also expected to see North America grow 13% this year, with 200,000 units being sold, while Europe will also see a rise in its equipment demand.
Japan, however, is said to be one of the few markets not expected to see a rise in construction equipment sales. It will remain "relatively small" at 60,000-65,000 units, according to Off-Highway Research.
Developing Asia could rise this year, and while the Middle East and Latin America remain weak, both regions could also see growth.