GM of Ranger Lifting joins AS lifting committee
By Christian Shelton02 January 2018
Ashley Thacker, the general manager of Australian independent lifting house Ranger Lifting (which specialises in the supply, inspection and recertification of lifting, rigging and height safety equipment) has joined 'Australian Standards (AS) Committee ME-025 Lifting Tackle', as a representative of the Lifting Equipment Engineers Association (LEEA), where he is a board member.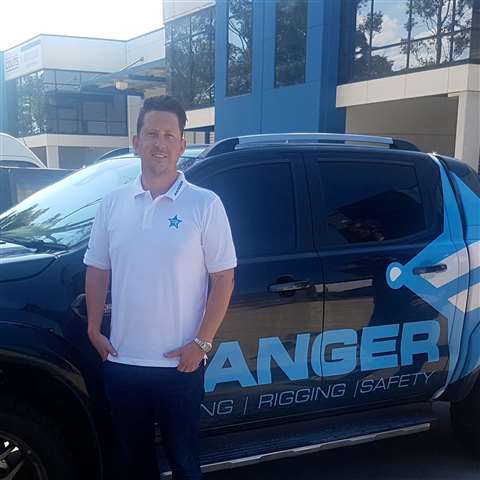 The committee is part of Standards Australia, an independent, not-for-profit standards organisation that forms technical committees by bringing together relevant parties and stakeholders with the aim of developing standards for the country's net benefit.
Lifting, rigging and safety equipment supplier Ranger became Australia's first full member of LEEA in 2011 and Thacker became the association's youngest ever board member a year later. AS is Australia's member at the International Organization for Standardization (ISO) and, through the Australian National Committee of the International Electrotechnical Commission (IEC), standards are prepared on the basic principle of one country, one vote. Involvement with ISO and IEC takes place at two levels—policy and technical participation.
Thacker said: "I have been interested in joining the AS committee for at least five years now. Helping to raise industry standards and safety is a major factor in wanting to do this. It is paramount that we keep the standards updated with the ever-changing and updated products that are out in the marketplace. The AS role complements Ranger's ongoing endeavours to this end through LEEA and other bodies.
"Additionally, I am not in 100% agreement with some of the previous standards and not always being aware when draft standards were released for industry comment were other driving factors [in joining]. Getting involved at the standards' source will help me understand how certain decisions are reached and better relay that information to customers and the wider lifting equipment industry, which have become disillusioned by such documentation in the past.
"The role represents a combined personal and company commitment. I anticipate that it will involve looking at standards that sit within the committee's remit, reviewing content and agreeing on priority actions. To change and update a standard involves an intensive, formal process that can take a couple of years, but I am excited by those challenges."