Green light for UK's Stonehenge project
By Mike Hayes17 November 2020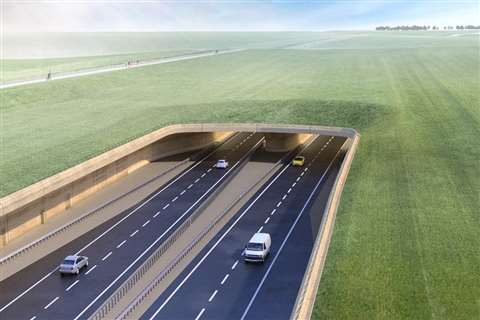 The controversial plan to construct a €1.9 billion road tunnel close to the prehistoric site of Stonehenge in Wiltshire, England, has been approved by the UK government.
The order was made by transport secretary Grant Shapps, against the advice of the Planning Inspectorate, with the Department from Transport saying it felt the benefits of the project, in terms of alleviating traffic disruption, outweighed the potential damage on the environment of the road and tunnel.
Following the Development Consent Order, work can now start on the A303 project, which will run from Amesbury to Berwick Down (Stonehenge).
The BBC has reported that English Heritage – the charity that manages the site – is supporting the scheme, which is expected to begin in 2023 and take five years to complete.
The scope of work contained within the government's consent order covers:
▪ A northern bypass of Winterbourne Stoke with a viaduct over the River Till valley
▪ A new junction between the A303 and A360 to the west of, and outside, the World Heritage Site
▪ A tunnel, approximately 3.3 km in length, past Stonehenge
▪ A new junction between the A303 and A345
Highways England – the government-owned company set to oversee the project – said the originally planned route for the tunnel has now been shifted by 50m, ensuring it avoids important archaeological sites and intrusion on the view of the setting sun from the stones during the winter solstice.
It said it will continue to work with heritage groups and scientists to ensure the project both conserves and enhances the site.
The company will now progress the procurement process for the main works, and says it is currently in dialogue with three bidders, with the winner expected to be announced in 2021.
Highways England's chief executive Jim O'Sullivan said: "The A303 Stonehenge tunnel project is part of the biggest investment in our road network for a generation and we welcome the Secretary of State's decision. This transformational scheme will return the Stonehenge landscape towards its original setting and will improve journey times for everyone who travels to and from the south west."