Green light for US$7 billion subway project
By Thomas Allen07 September 2017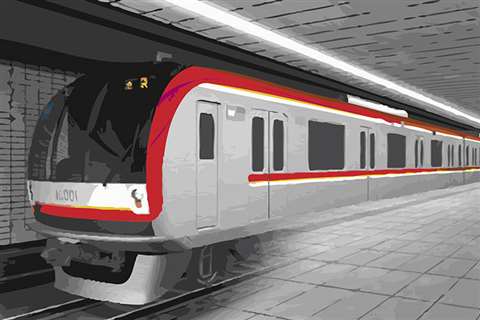 In the Philippines, Phase I of the Metro Manila Subway Project (MMSP) has been approved by the National Economic and Development Authority (NEDA) Board's Investment Coordination Committee-Cabinet Committee (ICC-CC), along with two other major projects.
With initial investment estimated at PHP355.6 billion (US$7.01 billion), the subway line will run from Mindanao Avenue in Quezon City to Ninoy Aquino International Airport in Paranaque City.
Ernesto Pernia, the government's Socioeconomic Planning Secretary, said, "The first phase of the MMSP will not only ease traffic in Metro Manila but also improve the quality of life of Filipinos."
The project will also involve the construction of a 28ha training centre and depot, along with other related facilities.
The implementation period for the project will run from 2018 to mid-2025.
The ICC-CC also approved a proposal by the Bases Conversion and Development Authority to adopt the Build-Transfer scheme, under the Amended BOT Law, as the mode of implementation for the construction of the Clark International Airport facility.
It will involve the construction of an 82,600m2 terminal building, designed to accommodate 8 million passengers per year.
This will form part of the Clark International Airport Expansion Project, which has an estimated total project cost of PHP15.35 billion ($302.6 million).
Also approved by the ICC-CC was the Lower Agno River Irrigation System Improvement Project.
At a total cost of PHP3.5 billion ($68.9 million), the project will cover the development of a new service area, as well as the rehabilitation of the Lower Agno River Irrigation System, with a combined total of 12,650ha of service area.
It was said that at least 10,000 farmers will benefit from free irrigation.
The project is expected to begin in January 2018 and be completed by December 2021.