Green shopping mall for Moscow
By Sandy Guthrie17 December 2014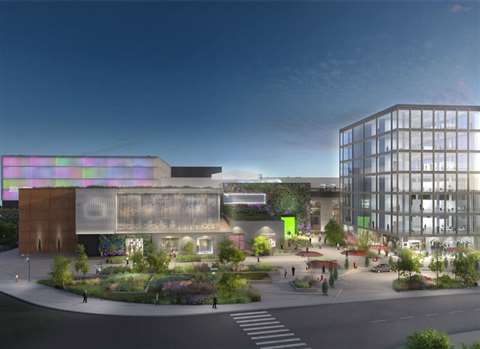 A shopping centre in Moscow, Russia, which is due for completion by the end of 2016, is said to be the first in the country to comply with international green building standards.
The property, which will have 129,000m2 of floor space, is being developed by Krasnaya Presnya.
Construction of Green Mall will begin in the first quarter of 2015 at the site of an existing logistics centre, which will also be modernised during the reconstruction project. The total investment is estimated at $460 million (€369.1 million).
The Green Mall shopping centre will be situated on 11.1ha of land between the Begovaya and Polezhaevskaya metro stations, close to Moscow City and 5km from the Kremlin.
A new metro station, Khoroshevskaya, is scheduled to open near Green Mall in 2017.
International consultancy Colliers International, the marketing and lease consultant for the project, said that the design of Green Mall was based on the "urban green" philosophy, which allows for the preservation of the original urban atmosphere in a "green city" thanks to the project's architecture, façade design and interior spaces, as well as the use of environmentally-friendly building technologies.
The project includes open roof terraces, the incorporation of greenery in the interiors of cafes and restaurants, public areas and children's entertainment zones across all levels of the shopping centre. There will also be a multiplex cinema, and a swimming pool on the roof. The project architect is ESP Hannover.
Maria Kandyrina, chairman of Krasnaya Presnya, said, "Green retail facilities have already become a trend in Europe, and we are confident that the Russian market is now ready for this. Many international retailers are incorporating green technologies and ideas in their businesses, and are eager to set up shop in facilities that also embrace the green theme."