Groupe Cayon expands SPMT fleet
By Christian Shelton23 August 2018
French transportation specialist Groupe Cayon has expanded its fleet of specialized transportation equipment with the purchase of four MSPE 48t self-propelled modules (a total of 20 axle lines) from Italian equipment manufacturer Cometto.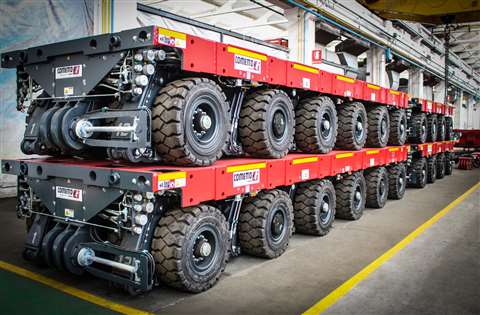 The order includes two six-axle MSPE 6/4 48t modules, two four-axle MSPE 4/2 48t modules, two power packs (with an output of 129kW each), and side-by-side coupling accessories.
Groupe Cayon will use the transporters in both 10 axle line configurations and with 20 axles coupled side by side in order to transport wider loads. According to Cometto, the total carrying capacity of the order is 850 tonnes.