H&E acquires $69m Rental Inc
By Joe Malone31 January 2018
H&E Equipment Services has agreed a deal to acquire Rental Inc, a US-based equipment rental company which operates five locations throughout Alabama and Florida.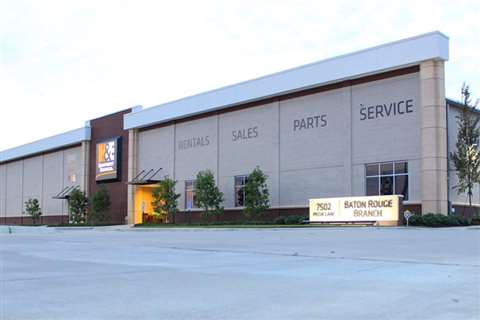 The deal is expected to be in the region of US$68.6 million (€55 million), and will close in the first quarter of the year.
Rental Inc has over 25 years' experience in the industry and offers a wide range of equipment for hire, including access, earthmoving and power products. Rental Inc also offers four Bobcat and three Doosan dealerships. As of November last year, Rental Inc generated revenues of approximately US$36.4 million (€29.2 million) for the last 12 months, while its rental fleet size was US$35.9 million (€28.9 million).
Last year, H&E were willing to pay US$1.2 billion (€960 million) to acquire Neff Corp, before United Rentals took the company from its grasp. H&E did, however, purchase Contractors Equipment Center for US$120 million (€96 million).
John Engquist, H&E's CEO, said, "With five branches located in Auburn/Opelika and Dothan Alabama, Fort Walton Beach, Panama City and Tallahassee, Florida, the acquisition of Rental Inc will significantly improve our ability to serve customers in South Alabama, the Florida Panhandle and Western Georgia, all of which we believe are expansion or recovering markets.
"Rental Inc is a well-run and respected equipment rental and sales company that primarily serves customers in the non-residential construction markets."
Meanwhile, Joe Scherzinger, Rental Inc's CEO, said, "Our company is very excited to become part of the H&E team. While we have recognised success in the markets we serve and established outstanding customer relationships, we believe H&E's scale and access to capital are significant benefits to both our customers and H&E's ability to expand its business in this part of the Southeastern US."