H&E announces CEO succession plan
By Murray Pollok12 November 2018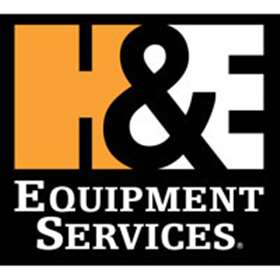 H&E Equipment Services has announced that long-time leader John Engquist will be succeeded as CEO by Bradley Barber, the company's current President and COO.
The change in leadership, which will take effect on January 1 2019, is the first at the company since Engquist bought the business from his father, Tom Engquist, in 1995.
John Engquist will become Executive Chairman of H&E's board of directors, replacing Gary Bagley, who will remain a Director. Engquist said he would be involved in strategic planning and oversee mergers and acquisitions activities.
The new CEO, Bradley Barber, has been COO and President since 2012 and joined H&E in 1998. He has served in a number of senior roles, including director of rental operations and general manager.
Engquist said; "We are pleased to announce Brad's expanded role with the company. Brad has been instrumental in H&E's success over the years and we look forward to his leadership and his contributions to the company's future growth.
"As Executive Chairman of the Board, I will lead H&E in its strategic planning and oversee merger and acquisition opportunities on a full-time basis. I will continue to work with Leslie Magee, CFO and Secretary, to ensure we have the appropriate capital structure to support our growth plans and to maintain the financial health of the Company.
"Lastly, we are most grateful for Gary's leadership as Chairman of the Board and a Director of the Company since the Company's formation in 2005 and look forward to his continued service as a Director."
H&E Equipment is one of the top ten equipment rental businesses in North America, with rental-related revenues of €400 million in 2017.