Hallamore buys trailers from Faymonville
Massachusetts, USA-based heavy haul and crane rental firm Hallamore has added to its trailer fleet with the purchase of two new Faymonville trailers: a Megamax and a Telemax.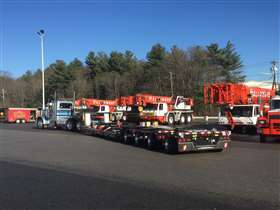 According to Faymonville, the Megamax is an extra low double-drop trailer suitable for the transportation of high and bulky goods such as industrial components, machinery or oversized containers and crates. It has king-pin steering with an override remote control which Faymonville said provides very good maneuverability. A fourth pin-on/flip axle helps to increase the payload, aiding transport between US states with different legal payload limits.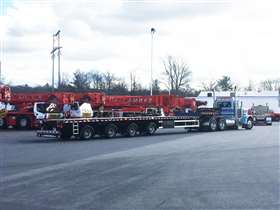 The Telemax is a four-axle platform trailer that Faymonville said is ideally suited for wind blades and other long cargo. The drop behind the trailer's neck and the use of 17.5-inch tyres means the trailer has a low rear deck height. When closed and empty, neither trailers require escorts or permits, added Faymonville.