Hanix to push UK sales with new appointment
By Sarah Ann McCay18 September 2013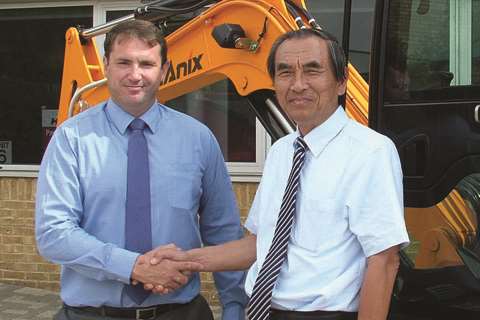 Hanix Europe Ltd has named Paul Clarke as its new UK sales manager.
The Japanese manufacturer, which specialises in mini excavators, is looking to re-establish a strong UK dealer network and Mr Clarke will be charged with its development.
He brings to the role a wealth of experience gained from sales roles at other plant and equipment manufacturers, most recently serving as southern area sales manager for mini-excavator firm Takeuchi.
"It's great to be a part of Hanix's new set up. Hanix minis are 100% Japanese built, quality machines, with a sensible price tag", said Mr Clarke.
"Having kicked off my career with Hanix almost 20 years ago, I had no hesitation in teaming up with them again, and also with managing director Michiro Ito, who I had previously worked with at Takeuchi".
The appointment of Mr Clarke coincides with the recent re-location of Hanix's sales and service operation from Manchester to a modern facility close to the M40 motorway at High Wycombe, near London.