Haulotte launches accessories
By Euan Youdale31 March 2020
Haulotte has developed a range of new accessories to aid operators of aerial platforms, including hostile environment packs, outrigger pads and a device to reduce noise disturbance onsite.
The hostile environment packs are designed to protect self propelled booms against dust, sand, salt fog, humidity or fine particles may cause irreparable damages on booms. They include two guards to protect key components such as control boxes or boom sections from debris and oxidation. They are available on the HA26 RTJ O/RTJ PRO, HA32 RTJ PRO and HT28 RTJ O/RTJ PRO, (HA80 RTJ O / RTJ PRO, HA100 RTJ PRO and HT85 RTJ O / RTJ PRO in North America). They will be deployed on the whole RTJ and LE range within the year.
The newly-launched outrigger pads distribute the weight of the boom on a larger surface, thus reducing significantly the ground pressure. Light and water-repellent, they are made from high quality recycled plastic and offer a good protection against water, corrosion and slippage. Supplied in a box, they measure 50 cm x 50 cm and can be stored in the chassis when not in use. The outrigger pads are available on all big booms, namely the HA32 RTJ PRO, HA41 RTJ PRO and HT43 RTJ PRO, (HA100 RTJ PRO, HA130 RTJ PRO and HA132 RTJ PRO in North America).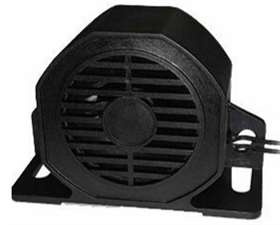 On jobsite, alarms from all types of machines are a major source of noise. The Haulotte white noise alarm concentrates the sound in the danger zone. Because the alarm is only perceptible in a restricted working area, this new option enables operators to work in urban areas without disturbing residents nearby. This new option is now available on HA20 LE/LE PRO, Optimum 8, Star 8, Star 10 and the whole Compact and RTJ range, (HA61 LE/LE PRO, Optimum 1931 AC, Star 22J, Star 26J, Compact and RTJ range in North America).