HKL Baumaschinen turns 50
By Thomas Allen03 July 2020
German construction equipment rental company HKL Baumaschinen, with operations also in Austria and Poland, is celebrating its 50th anniversary this year.
The family-owned company has been serving the construction industry since 1970, when its first operations opened in the cities of Hamburg, Kiel and Lübeck.
In 2019, HKL generated revenues of €380 million, putting it in 34th position in this year's IRN100 ranking of the world largest rental companies, published in the June issue of International Rental News.
HKL now employs more than 1,400 people across 150 depots, including a number of centres specialising in work platforms and telescopic booms.
It has in excess of 80,000 products in its rental range, from construction equipment to accessories and consumables.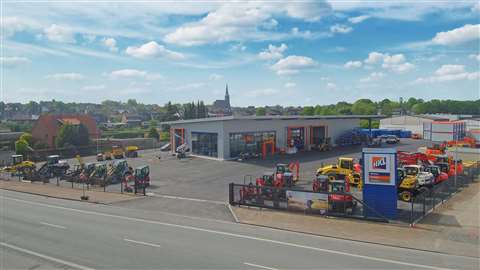 The company also has a large inventory of used and new equipment for sale, supplemented by a range of services such as consultation, maintenance and repair.
Aside from the equipment itself, good service has always been important to HKL, which strives to remain close to its customers. The company's motto is "An hour's drive – no branch is further away from you".
In line with this philosophy, HKL has stated its intention to continue investing in the expansion of its depot network, with five new depots opening during its anniversary year – in Berlin, Dresden, Forchheim, Fulda and Hamm.