How can construction develop a Circular Economy?
By Lewis Tyler22 June 2022
How different approaches to sustainable construction are providing lessons in the development of a true Circular Economy.
It's not quite Antibes to Zanzibar, but it's not far off. The career journeys of Branislav Simovic, Despina Kallidromitou and Elisa Maceratini extend way beyond the familiar boundaries of the EU and the European continent, which dominate EFCA's purpose and thinking.
So, from Djibouti to Dubai, Malaysia to the Balkans, Peru to Poland, across Latin America and South Asia, not to mention the United States and Australia, these staunch proponents of sustainability in the construction world have recognised an obvious, but often hidden truth: nobody has a monopoly on best practices, but everybody needs to be learning more – and faster – and with more help from on high.
Creating the drive towards a Circular Economy (CE), however, is certainly easier said than done. Especially as the idea itself is still a bit of a mystery to many.
'The vagueness surrounding the concept is creating a barrier," says Despina Kallidromitou. "CE is an active area of research, with much information and social infrastructure still missing. Large up-front investments are needed to achieve benefits at some point in the future, and little regulation exists to encourage circular design."
That is something Elisa also sees closer to home in her native Italy, for example.
"Italy didn't develop a proper legislative framework for the Circular Economy," she points out. "But it has adopted a national strategy on CE. Some cities are becoming centres for material re-use, such as Genova and Milan, particularly in the private sector. But it is still difficult to adopt the Circular Economy in practice without that framework. And without greater awareness as to what it all means."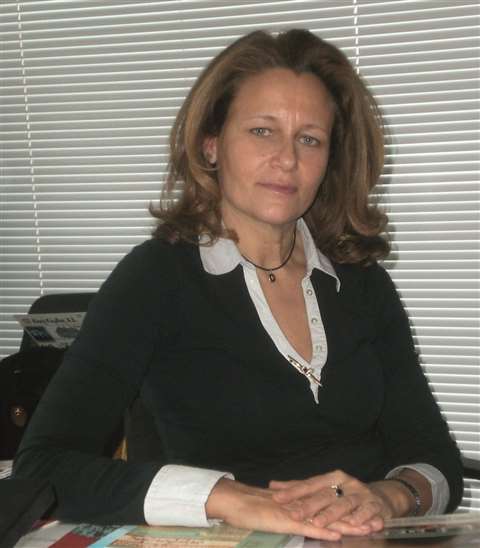 Is the construction industry changing its attitude towards the environment?
For Branislav, focusing on the huge rebuilding and construction needs for Serbia, Montenegro and Bosnia Herzegovina, there is a growing awareness – even if, as Despina recognises, it is a vague one – that local environments must be protected through more responsible development.
And it doesn't have to be driven by the zeal of the eco-missionary alone; it is vital for simple, commercial and financial survival, both for consulting engineers and building firms.
"There is around nine billion euros' worth of investment for Central Europe, in the shape of grants from international institutions, which will depend on the circularity and sustainability of each project," he says.
"With those financial incentives, change is coming, a transfer of knowledge is happening; but it is slow; our challenge is to grow our connections through the likes of EFCA and FIDIC (The International Federation of Consulting Engineers) to accelerate this move."
But he also sees a clear change in attitude inveigling its way into the construction and infrastructure space, with local people getting more interested in the preservation of their environment.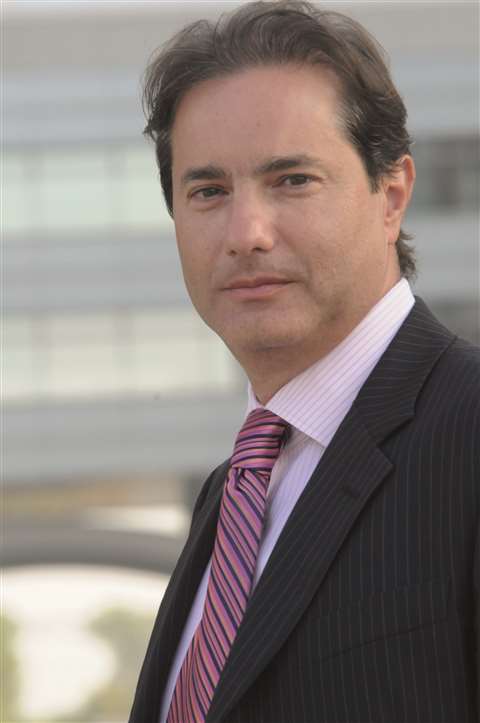 As evidence, he draws on the experience of Rio Tinto in its bid to open a lithium mine in western Serbia.
"There were lots of street protests against it because there wasn't enough information available to prove there would be no harm to the environment. Now the mining development has been postponed by 18 months in order to find ways to minimise the waste from the mine."
What are the benefits of circular methods?
More than that, it is looking to extend the circularity of the plant. As the developers improve the technology for extraction, they are exploring how the waste can be re-used for other products.
"Designers are coming from Australia, Canada, the US and Germany going through how they can build a factory for building materials, using 80% of this waste. For me, that is the Circular Economy working."
Despina shares the view that, for consulting engineers who do engage, the advantages are self-evident. She says, "In my experience companies have found embracing CE principles to be increasingly beneficial and cost effective.
"Engineering consultants…have realised they will have real reductions in the demand for materials and in their environmental footprint – usually with a reduction in costs and with added social value in the local communities."
Public pressure may be one of the many drivers. But for Elisa Maceratini, the best way to grow that sense of awareness is through education; that means the schooling of future engineers as well as the continuing education of practising consultants.
She says, "In the Italian context we are not yet engaged. We need to introduce these themes into the education sector, and we need to start from the beginning for a vision of the CE."
Branislav agrees and has seen the evidence. He says, "Last year we organised seminars on CE. The positive thing is that we had lots of participants from local councils across Serbia, [The Republic of North] Macedonia and Montenegro. And to add to the positives, we are getting help from our colleagues in Slovenia, where they do have a very good roadmap, supported by the government."
The transfer of knowledge is something Elisa has also seen first-hand, but at arguably a starker level. Her expertise in the redevelopment of slum dwellings in Africa and Latin America, taught her the power of sharing good practices, wherever they come from.
"I always say the biggest lessons in the CE come from the poorest countries in the world. They have had to find solutions with the fewest resources. So we can learn a lot of lessons about re-use from the south. And we can provide knowledge in terms of organisation back to the south."
Structured framework for Circular Economy
Whichever continent, country or city, though, the watchword is 'culture'. And in a suitably circular way, that brings us back to the fundamental issue in developing that culture.
"International standards are mandatory," insists Despina. "This standardisation in the field of CE will provide a structured framework with terminology, requirements, guidance, and supporting tools related to the application of CE in various projects. This will help consulting engineers to establish better communication and an effective exchange of information between market players."
It is, indisputably, a team effort, in which those who engage are the ones who stand to win.