How to solve construction's employment crisis
By Lewis Tyler14 December 2022
One of the biggest challenges facing the construction sector is the issue surrounding employment and worker shortages.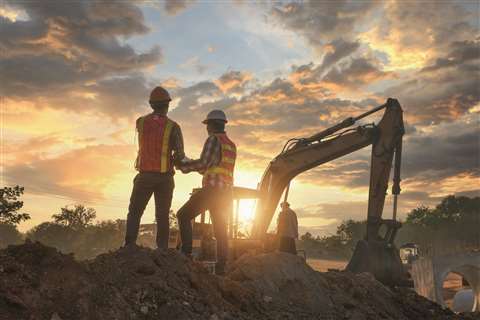 It's well documented that a number of workers are now 'ageing out', and are leaving a gap that, as of yet, remains to be filled.
According to the Bureau of Labor Statistics, 41% of the construction workforce in the US is due to retire in the next ten years, with some studies placing that figure much higher.
The picture is similar elsewhere. The Royal Institute of Chartered Surveyors (RICS) believe that over 200,000 workers will be needed in the UK in the coming years due to an ageing workforce.
This leaves a huge problem for construction, especially as infrastructure projects continue to increase in large numbers, and companies struggle to fill positions needed to complete projects on time.
With that in mind, what can construction do to fill the employment gap, and what is the industry doing to close the skills gap in the sector?
Construction's employment crisis: key statistics
As the demand for projects is matched, and even exceeded by the demand for workers, the short-term impact that shortages have on projects is increasing, according to the Associated General Contractors of America (AGC), which says it is seeing more projects experience delays and higher costs directly as a result of worker shortages.
Analysis from AGC also found that there were 364,000 job openings in construction in February 2022, with just 342,000 workers eventually hired.
Worker shortages have also hit spending in construction, and overall confidence in the sector, with many firms now concerned as to the impact it will have on business.
Research carried out by GlobalData found that concerns on labor shortages in construction has increased by 28% when compared with 2021.
So, how can the industry provide a resolution to worker shortages?
How to attract younger workers
A key challenge the sector must overcome is to attract younger talent. As experienced workers reach retirement age, there is often a lack of capable replacements.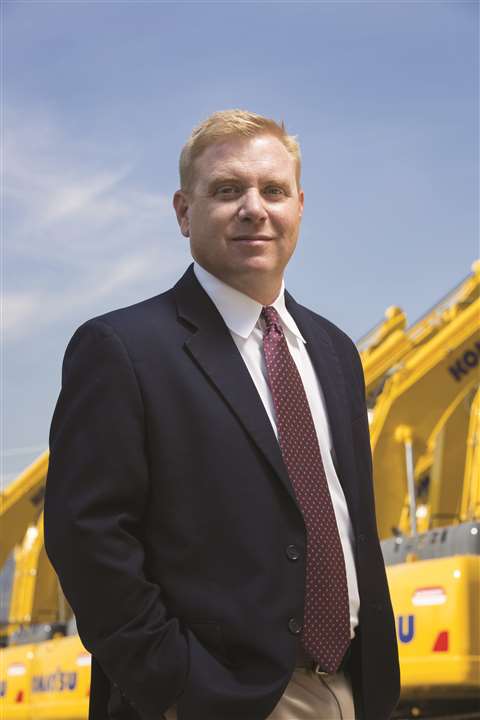 A 2020 report by the Chartered Institute of Building explored the reasons why so many young workers were not interested in a career in construction and found that, despite several campaigns to improve its image, there is still a negative perception of working in the industry.
For some, highlighting the benefits of a career in construction can help. This is a sentiment that William Chimely, senior director, North America and global training and publications, Komatsu, agrees with.
Speaking to International Construction, Chimely said: "You have to find a person before you can even think about training them.
"And the sad fact is, our industry is not even on the radar screen for many young workers. We're battling to catch their attention, and we have positive things we can point to."
Chimely also points out that firms must find new ways of reaching potential candidates and broaden the way it searches for new recruits.
Women and construction
While construction aims to attract a younger demographic of worker, the representation of women is still relatively low.
However, this is something that is improving over time. A study by the Bureau of Labor Statistics found that 14% of the US construction workforce is represented by women, the highest it has ever been.
For the UK, the number is lower, according to Nicola Bird, founder and managing director of AccXel, with just 11% of the industry made up of women.
Bird founded AccXel to tackle the skills shortage and train civil engineers, groundworkers and plant operators, but to also encourage more women to join the industry.
Bird said, "Women are vastly underrepresented in construction and currently make up just 11% of the whole industry. This is yet another issue we want to work towards solving at AccXel.
"We believe having women represent 15% of our apprentice mix is a strong statement to the industry and we will continue to pioneer and provide equal opportunity to young women across all sector roles."
Fixing construction's skills crisis
The AGC reported in April that employment in the US construction sector had seen increases in nearly three-fifths of metro areas but were struggling to find skilled workers to fill roles.
Roles such as a machine operator or engineer both require extensive training, and while some training is available, there are concerns that the availability of training isn't sufficient.
Some argue that the key to tackling the skills shortage is education, whether that is through older workers or educational institutions.
While some believe that the older, experienced workers can pass on their knowledge to new candidates, an influx of retirements has seen many seek other solutions.
In fact, some firms have launched initiatives to tackle the skills shortage in construction, such as the Pact for Skills in Construction initiative which has been created by a consortium of European associations.
Elsewhere, apprenticeship programmes give young workers the chance to hone their skills as operators through practical training and simulators, such as the service provided by Canadian company CM Labs Simulations.
The company offers simulation programmes in off-highway-equipment, offshore equipment, mobile robotics and defense.
Outlook for construction employment
Moving forward, there are some positives for the industry, as recently pointed out by the AGC.
The Association revealed that construction firms employed 20,000 employees in November 2022, resulting in a lower unemployment rate in construction.
They also said that pay increase in the sector is continuing at a fast pace, something that could be essential to attract new workers to the industry.
This will be vital in the coming years, as older workers reach retirement age and the need to find younger workers to replace them increases.