HVO fuel roll-out for Speedy Access
By Leila Steed11 August 2021
UK-based equipment rental company Speedy has announced that its powered access division will now use hydrotreated vegetable oil (HVO) fuel as standard for its equipment.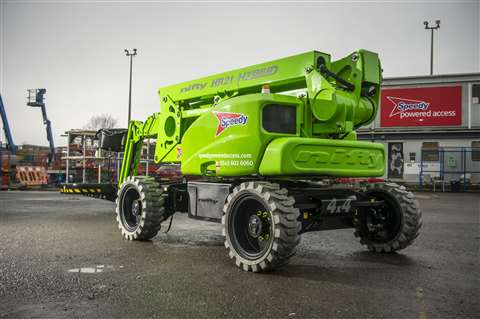 The company, which announced Green D+ enhanced HVO as its preferred fuel in September of 2020, said it expects use of the diesel alternative to save around 225 tonnes of CO2 a year.
Producing emission levels of up to 90% lower than traditional red diesel, the green fuel will be used across Speedy's 11 specialist powered access service centres, at "no additional cost to customers". 
Andy Briggs, managing director at Speedy Powered Access, said, "Leading the market to drive positive change is central to our Energise strategy, which aims to minimise the environmental impact of Speedy and the wider industry by increasing access to sustainable solutions like HVO."
Said to be the first equipment rental business in the UK to switch, the rollout of the biofuel follows the completion of a two year trial and forms part of its net-zero carbon before 2050 ambition.
Speedy, which is also planning to make HVO standard for its power generator, plant and commercial fleets, said that customers would also be able to have 20 litre 'fuel in a box' packs of HVO delivered directly to their sites. 
Compatible with pre-existing engines, "The fuel also emits fewer other pollutants, contributing to safer air quality for site workers and projects' neighbouring communities," it said.