Hyundai wins US non-compliance case
By Chris Sleight13 January 2009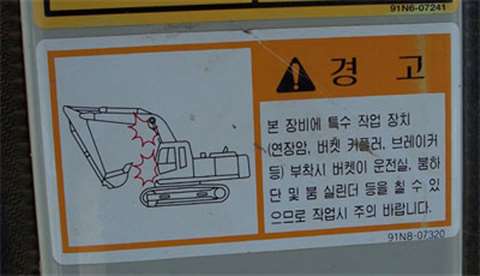 Hyundai Construction Equipment USA has been awarded US$ 1 million plus costs in a court case against an equipment dealer found to be importing non-compliant machines into the US.
The decision by Judge Harry D. Leinenweber of the Illinois Northern District Court said Chris Johnson Equipment of Macomb, Michigan illegally imported 29 Hyundai-branded wheeled loaders and excavators and sold them primarily to US customers.
The lawsuit filed by Hyundai in June 2005 accused Johnson of violating federal fair competition laws by selling products that did not meet the standards of Hyundai's authorised US models. According to Hyundai, serial numbers on the machines had been altered, none had warranty protection and some failed to me US Environmental Protection Agency (EPA) standards for engine emissions. The company also said some had manuals, markings and gauges in foreign languages, identifying them as being intended for non-US markets.
The ruling made under the US Lanham Act, which relates to the protection of trademarks, bars Johnson from importing or selling Hyundai equipment, unless it is purchased from an authorised Hyundai dealer. The company was also ordered to hand over all the illegal equipment still in its possession to cover Hyundai's court costs.
Commenting on the ruling, John Lim, president of Hyundai Construction Equipment USA said, "We pursued this case in the interests of protecting and strengthening our US dealer network. Grey market equipment sales put our dealers at a distinct competitive and financial disadvantage. It's our responsibility to keep the playing field as level as possible."
Frederic Mendelsohn of Hyundai's counsel, Warren, McKay & Serritella, added, "This is an example of a manufacturing company fighting back against grey market importers who threaten legitimate dealers by offering equipment that doesn't meet the advanced capabilities of the company's US product line."