Innovations at CTT Russia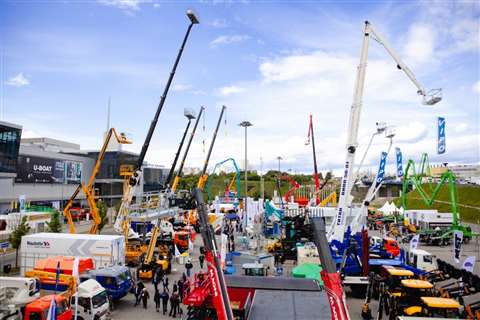 A report from Messe München has hailed the recent Bauma CTT Russia exhibition a success.
The 60,000m2 of exhibition space at the Crocus Expo IEC in Moscow, Russia, hosted 586 exhibitors – four percent more than the previous year – from 26 countries and attracted 22,681 visitors – ten percent more than in 2017.
Stefan Rummel, managing director of Messe München, said, "The efforts we have undertaken to further increase the attractiveness of the trade show resulted in an increase not only in the number of professional visitors but in their quality too."
The duration of the exhibition was shortened from five to four days in order to concentrate the visitors, which the exhibitors were said to have appreciated.
Other innovations included the introduction of a demonstration area in the open-air section for the first time. This allowed companies such as Manitou and AST – the regional dealer for John Deere – to present their products in action.
Roman Tolmachev, brand manager at Wacker Neuson, said, "We were able to highlight particular advantages of our machines. This is simply not possible in a static presentation on a regular stand."
Also in the outdoor area, WorldSkills, an international non-profit organisation that aims to attract young people to the industry, demonstrated the competence of young professionals in the disciplines of concrete construction and the maintenance of heavy equipment. For this, the companies Doka and Volvo CE provided materials and equipment.
There were also new initiatives in the supporting programme, including a conference entitled Construction Equipment Industry in Transformation: Drivers of Success. It was conducted by the Association of European Business (AEB) and brought together politicians, association members and representatives of leading equipment manufacturers such as Caterpillar, JCB and Volvo CE.
Trends in the construction equipment market in the Russian Federation and Eurasia were discussed, followed by presentations of new technologies for the future, such as unmanned vehicles and electronic passport systems for self-propelled machines.