International Construction 2019 Christmas crackers
By Leila Steed27 December 2019
While most of you reading this will have already pulled the crackers that accompanied your Christmas dinner a few days ago, we here at International Construction have been hard at work selecting what we consider to be the real 'crackers' of 2019.
So before this year ends and the next begins, let's take a look at the projects and stories that made this year in the construction industry so memorable. Chosen not necessarily because they were the newest or the biggest or even the most expensive, but because they stood out as especially interesting.
Robotic 'dog' for construction sites
Technology company Boston Dynamics announced that its was collaborating with several companies to allow its Spot robot 'dog' to perform automated tasks on construction sites.
Companies such as Trimble and Hilti were reported to have plans to integrate software solutions, such as Global Navigation Satellite System (GNSS) technology and reality capture devices, with the Spot platform. Read story.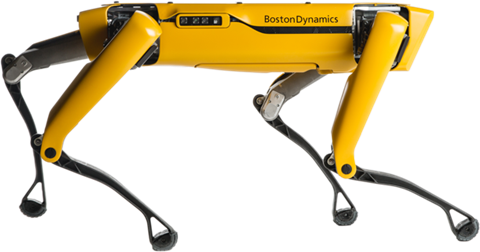 Construction mega projects
Bigger doesn't always mean better, and so this article looks at a selection of the most interesting projects around the world that have caught our attention due to their size, costs, location or innovative methods of construction.
As such, this is not a definitive list of the world's biggest projects, rather a selected look at some of the most interesting construction projects from around the world. Read story.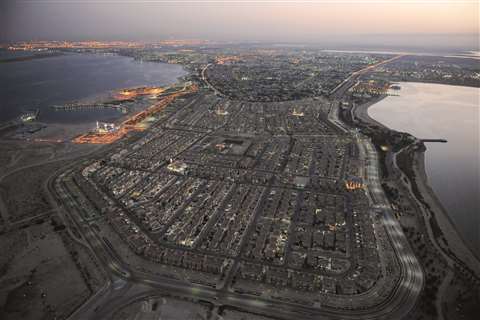 Qatar to ban 'kafala' system of labour
Qatar announced that it was set to abolish the 'kafala' system for migrant workers, which is commonly used for those working on construction projects.
Under the system all unskilled labour workers need to have a sponsor from Qatar in order to get a visa. However, this often means that the worker is not in charge of their own passport and is exploited as they can't move jobs or leave the country without the approval of their employer. Read story.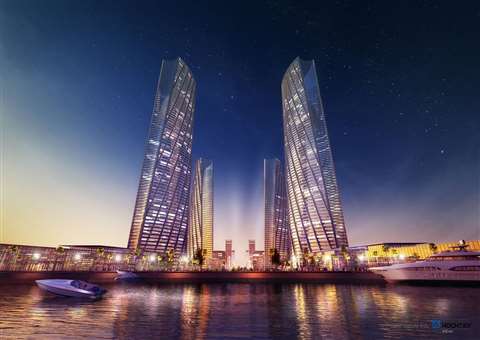 Contract signed for US$20 billion Texas high-speed rail
Texas Central announced that a design-build contract had been signed with the joint venture of Salini Impregilo and its US subsidiary, Lane Construction Corporation, for a high-speed train connecting Houston and Dallas in Texas, US.
The project's total investment is expected to be approximately US$20 billion with the civil works estimated at US$14 billion. Read story.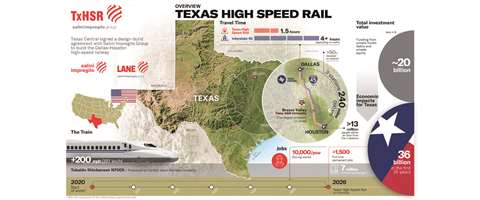 Arctic Circle construction project
The Bechtel, Barnard and EllisDon (BBE) team building the general civil works of the Keeyask Generating Station Project in Canada celebrated five-years on site.
Located ten degrees south of the Arctic Circle, the power generation project faces temperatures as low as -40ºC with wind chill as low as -60ºC (-76º F). Bechtel's most remote project is in one of the coldest climates that the company has faced during its 120-year history. Read story.
Construction research and development: Tomorrow's world
International Construction editor Andy Brown takes a look at the reseach and development sector and how the work of R&D teams across the construction industry has changed in tendem with the projects they are tasked with.
While the equipment of today may look – at first glance, at least – similar to that which was produced five years ago, the technology included in the equipment has developed at rapid pace over the last few years. Read story.
India's Hyperloop
In a move that could see the creation of the world's first working commercial hyperloop project, the Maharashtra state government in India approved plans for a hyperloop link between the cities of Mumbai and Pune as part of a public infrastructure project. Read story.