IPAF confirms Norty Turner for Singapore event
By Euan Youdale28 May 2013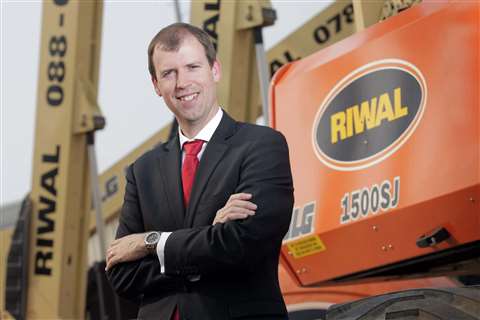 Norty Turner, CEO of access rental specialist Riwal, will speak on US and European access rental techniques and their relevance to Asia at the IPAF Asia Conference in August.
Before joining Riwal, Mr Turner worked for 17 years in operational and sales roles culminating as a vice-president for one of the largest equipment rental companies in the US. This, said IPAF, has provided him with a unique perspective on the world's largest access rental markets.
The full-day IPAF Asia Conference will feature international industry speakers sharing their expertise on how mobile elevating work platforms (MEWPs) can be used to improve safety and productivity, including case studies from manufacturers, rental companies and users.
Confirmed speakers include Marina Torres, sales manager with Italian manufacturer Bravi Platforms, and Geoffrey Lee, general manager of Hong Kong-based Modern (International) Access & Scaffolding Ltd.
The conference is aimed at contractors who wish to use MEWPs safely and effectively, rental companies planning to operate in new markets, and those looking to start a MEWP business. Safety authorities in the region are expected to attend, including officers from China's Cosha, Malaysia's Department of Occupational Safety & Health, Singapore's Ministry of Manpower, and Building & Construction Authority.
The Conference is being held in conjunction with the first IPAF Asia Platform Showcase from 31 July to 2 August at the Singapore Expo - Mr Turner will speak on 2 August. The Showcase is being held alongside BuildTechAsia, with the support of the Singapore Building & Construction Authority (BCA), and jointly organised by IPAF and Southeast Asia Construction magazine.
For more details on the full programme and speakers, and to register visit www.ipaf.org/asiaconference
The IPAF Asia Platform Showcase highlights the safe and productive use of MEWPs. It will feature two pavilions with IPAF members showing the latest MEWPs, giving visitors the chance to tap expertise on selecting the right equipment for temporary work at height. IPAF will also run 'show and tell' segments of about 20-30 minutes each to illustrate why MEWPs are one of the safest ways to work at height.