IRC takes place next week
By Joe Malone24 October 2017
This year's International Rental Conference (IRC), its 5th edition, will include speakers at CEO level giving rare insights into the philosophy of their rental companies.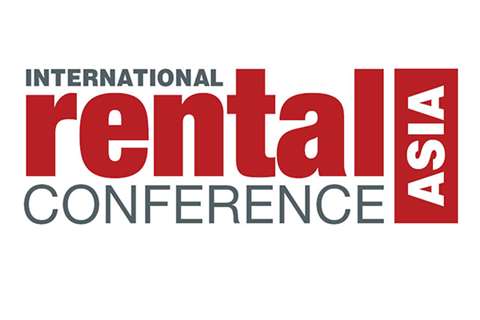 First and foremost, Tetsuo Kanamoto, president and CEO of Kanamoto, who has worked at the business for 34 years, taking up the top job in November last year, will discuss the ins and outs of the Japanese company.
The event will take place in Shanghai, China, on 31 October, at the Shanghai New International Expo Centre (SNIEC).
Indeed, Kanamoto will outline the company's long term vision for the business, under the project name BULL55.
This plan encompasses the expansion of its domestic operations – including projects related to the Tokyo 2020 Olympic Games – growth in its operations in China and ASEAN countries, and a focus on internal efficiencies, including rental price controls.
The company's president and CEO will also look at the current Japanese construction and rental markets, and will give an update on the continuing recovery efforts following the Great East Japan Earthquake.
His presentation will give delegates valuable insights into the rental management techniques and rental philosophy of one of Japan's top four rental companies. Kanamoto reported equipment rental revenues of more than €820 million last year and is one of the top ten rental businesses in the world.
Another man at the helm of a major rental company is Peter Schrader, who is managing director of Germany-based Zeppelin Rental. He will discuss the company's digital strategy.
Like many businesses, Zeppelin Rental is adapting to a new business environment where customers are engaging with their rental suppliers in different ways, and where new IT systems are giving rental companies the opportunity to operate more efficiently.
As part of a wider presentation, Schrader will describe how Zeppelin Rental – one of Europe's most successful rental businesses – has adopted new technology in areas such as online rentals, automated stock management, online training, smartphone Apps for rental booking and sales activities.
The company has also pioneered the idea of using virtual and interactive construction sites to help customers plan their equipment needs.
Schrader said, "Innovation is crucial to the success of a rental business and has played a key part in the success of Zeppelin Rental. The IRC conference will be an opportunity for us to share some of what we are doing with the rental market in China and Asia.
"Chinese business is at the forefront of adopting digital technologies, so it will also be interesting for us to compare strategies with local businesses."
The IRC programme also includes senior speakers from United Rentals, Haulotte Group, Zeppelin Rentals and XCMG, plus IRN columnist and former Lavendon CEO Kevin Appleton.
The conference is supported by IPAF and by the Machinery Management and Rental Branch of the China Construction Industry Association (CCIA). Gold sponsors are Genie and JLG Industries; Silver sponsors are ExMile and Haulotte Group; and the Supporting sponsors are Manitou and Sycor. Off-Highway Research is the Knowledge Partner for the event.
IRC, which is organised by KHL Group and International Rental News, takes place alongside the 1st APEX Asia exhibition and the well-established CeMAT Asia exhibition. For more information see, read IRN's show guide on the event on page 29, or visit the website www.APEXAsiaShow.com
Key facts
WHAT:
5th International Rental Conference (IRC)
WHERE:
Shanghai New International Expo Centre (SNIEC)
WHEN:
31 October, 2017
CONFERENCE BOOKINGS:
Cathy Yao, KHL Group
e-mail: cathy.yao@khl.com
EVENT INFORMATION:
Murray Pollok, KHL Group
e-mail: murray.pollok@khl.com