IRN webinar recording: cybersecurity and equipment rental
By Belinda Smart09 November 2021
With cyber-attacks on the rise in construction and rental, Belinda Smart, Editor of International Rental News talks with three leading experts about cybersecurity. View the full webinar here.
Panelists: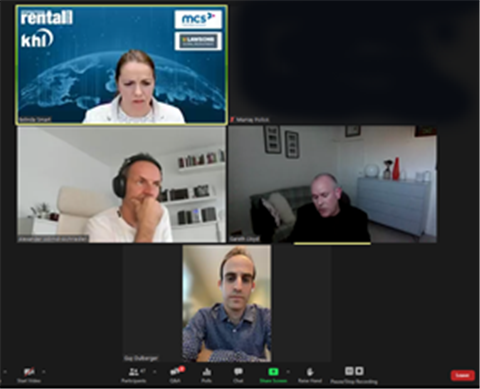 Guy Dulberger, Vice President, Information Security, Ritchie Bros.
Alexander Wörndl-Aichriedler, Vice President Global ICT & Global Business services, Palfinger.
Gareth Lloyd, Chief Digital & Information Officer, Loxam.