JCB expands North American dealership network
By Lindsey Anderson24 January 2011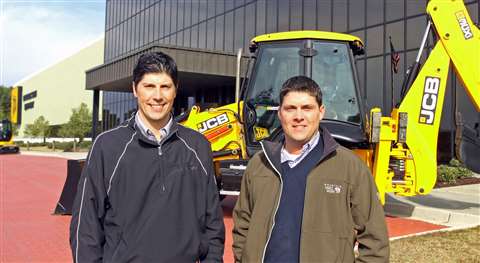 JCB's North American dealer network has expanded with the addition of Black JCB, a new division of Black Equipment Company. Black JCB will provide new and used equipment sales and rentals to the materials handling and construction industries along with 24-hour parts and service. In addition to the company's headquarters in Evansville, IN, Black JCB also has locations in Hopkinsville, KY and Paducah, KY.
"By becoming a JCB dealer, we're expanding our product offering to both new and existing customers," said Scott Bonnell, president of Black JCB. "We're impressed with JCB's quality machines and their leadership within the global construction equipment market. As the leaders in our local market, it just makes sense for us to join forces with JCB."
Founded by the late M.J. Black in 1956, Black JCB remains a family-owned company, now with 140 employees spread throughout its six Indiana, Kentucky, Illinois and Tennessee locations. Black JCB is the only locally owned company in its region offering material handling equipment sales and service.
"Our company's focus has always been on service," Bonnell said. "We have technical service employees on staff who have been with our company for over 30 years. As a result, our customers can rest assured that our technicians and salespeople will do whatever it takes to get them the best equipment for their needs and keep that equipment up and running for top performance and productivity.
"Like other businesses throughout the country, companies in our area conserved money with fewer capital expenditures over the past few years. However, we're starting to see improvement, and we're now forecasting slow, steady growth. "
"JCB is very pleased to bring a quality dealer like Black Equipment, or now Black JCB on board," said John Patterson, chairman and CEO for JCB North America. "Over the years, its staff has built an outstanding reputation for providing quality sales and service, and I have no doubt that they will be excellent ambassadors for the JCB brand."