JCB's 50 years of loading shovels
By Leila Steed30 May 2019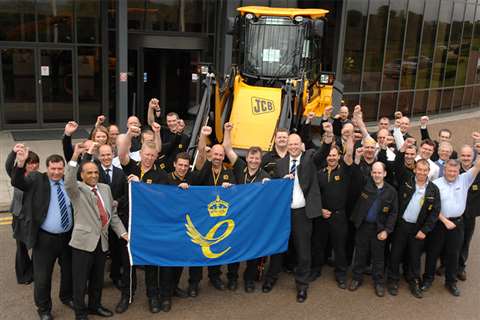 JCB is celebrating its milestone 50th year of manufacturing wheeled loading shovels.
The manufacturer entered the wheeled loader market in 1969 after acquiring United Kingdom-based company Chaseside Engineering. JCB took on the company's seven rigid axle machine and in its first year the company's fledgling wheeled loader division built 298 machines for the domestic market.
Two years later the company launched its first JCB-designed models, the 413 and 418, which replaced the Chaseside machines.
Since then, it has continued to expand its wheeled loader range. From production of its first heavier and farming models in the 1970s to its waste handling, construction and compact models of the 1980s and its telescopic models of the 2000s, JCB has updated its product design to address the needs of different markets.
As a result, JCB has had continued success and has been recognised with numerous awards from around the world, including three Queen's Awards.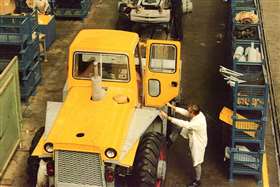 Tim Burnhope, chief innovation and growth officer, said: "Over the past 50 years, JCB's wheeled loader range has evolved into a major part of our product portfolio. This is a long time but our sights are firmly on the future and we are committed to bringing new levels of innovation to this range.
"JCB now offers 25 different wheeled loader models and manufactures the product on three continents. We are very well placed to increase our sales in a sector which has grown rapidly around the world for three consecutive years."
JCB said that it is now preparing to meet the needs of tomorrow's customers by introducing Stage V emission compliant powertrains.