JCB's Patterson appointed deputy chairman of JCB Worldwide
By Lindsey Anderson09 September 2009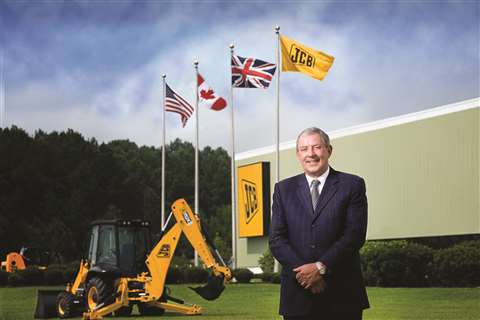 Sir Anthony Bamford, owner and chairman of JCB, has appointed John Patterson, chairman and CEo of JCB, Inc., as deputy chairman of JCB Worldwide.
A first in JCB's company history, as deputy chairman, Patterson will continue with his roles as chairman and CEO of JCB, Inc. and will remain in Savannah, GA.
Patterson has served 38 years with JCB, first joining the company in 1971 as a field service engineer in Canada. After climbing the ladder rather fast, Patterson became worldwide CEO in 1998. He has increased retail sales by 98 percent and has increased revenue by 107 percent. He has watched facilities open and expand in Brazil, India, China and Germany.
In 2008, Patterson stepped down as worldwide CEO to focus on growing the North American market. He accepted the position of chairman and CEO of JCB, Inc.