JCB sales rise
By Sandy Guthrie12 July 2017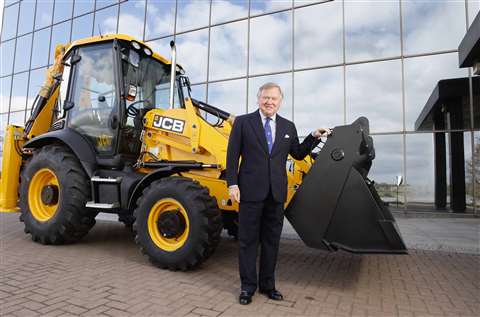 UK-based machinery manufacturer JCB said its earnings grew by more than 34% in 2016, with its sales turnover rising by nearly 12%.
Its EBITDA (earnings before interest, taxes, depreciation and amortization) was £287 million (€321.86 million), which was up from a 2015 figure of £214 million (€239.97 million). The company's sales turnover rose to £2.62 billion (€2.94 billion), up from £2.34 billion (€2.63 billion).
The company's machine sales increased to 66,011 units, compared with 59,844 the previous year.
CEO Graeme Macdonald said, "JCB's strong performance in 2016 was against some economic headwinds which saw the global construction equipment market shrink.
"Some markets grew, such as India which rose by almost 40%, while others fell, including Brazil which was down by more than 40%."
He said that the UK market contracted by 5% in 2016. "The good news is that, after a difficult few years, European markets grew strongly and were up by more than 10% last year."
Chairman Lord Bamford said, "While we face challenges in some parts of the world, the global construction market so far in 2017 is buoyant and is expected to grow further during the remainder of this year.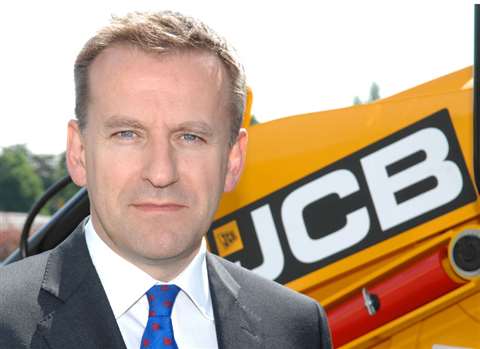 "We continue to launch innovative new products and enter new sectors which will enable JCB to secure strong levels of growth in the future."
The company entered the powered access market earlier this year, with the launch of nine electric scissor models.
Lord Bamford said, "The UK market has got off to a particularly buoyant start this year, with housebuilding driving demand for compact and mid-range equipment, particularly telescopic handlers."
He said there were also some key infrastructure projects such as the UK's HS2 high-speed rail line, the Hinkley Point nuclear power station project and Thames Tideway, a €5.75 billion Super Sewer, which are in the early stages of implementation. He said this meant that customers were currently evaluating their fleet and machinery needs.
"Road improvements and widening schemes across the UK are also leading to increased demand for equipment," he added.