Jekko expands in South America
Italian-based company Jekko has added new dealers in the Latin American market. These dealers are in addition to those already part of Jekko's dealers network in Latin America, specifically in Argentina (Pyramiz), Uruguay (Manger), Colombia (Lumus) and Mexico (Eurogru).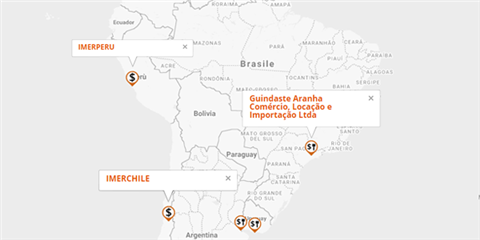 In Brazil the new dealer is GuindasteAranha, a service company in the equipment sales and rental field located in São Paulo. The company specialise in load handling and special transports.
The new dealer in Chile is IMER Chile. Founded in 1993, the firm markets hydraulic equipment on trucks of recognised companies. The business now adds Jekko mini cranes to its fleet in Santiago del Chile.
In Peru, IMER Peru, is the new dealer. Based in Lima, the company is a branch of the company IMER Chile.