JLG receives $51 million US Army deal
By Lindsey Anderson31 March 2010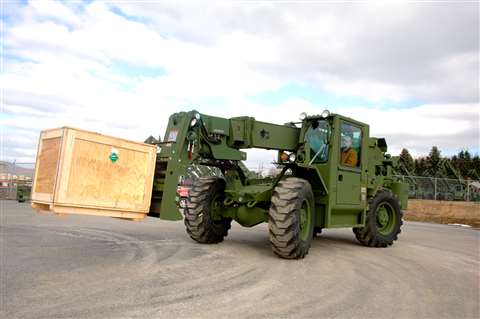 JLG Industries, Inc., an Oshkosh Corp. company, received two orders from the US Army for almost $51 million to produce 311 ATLAS II telehandlers. The All-Terrain Lifter Army System (ATLAS II) telehandlers will first be shipped to the US Army logistics branch in Afghanistan.
"The ATLAS II telescopic forklift can reach over obstacles to place loads weighing up to 10,000 pounds, into trucks or shipping containers," said Denny Buterbaugh, JLG's vice president - government products and programs.
"The tremendous versatility of these rugged machines, combined with their exceptional rough terrain capability and JLG's history of quality performance in the field were three of the factors why the US Army chose JLG for its rough terrain material handling equipment needs."
ATLAS II telehandlers have been updated from the original ATLAS design, with imrpovements in reducing emissions, as well as the addition of multifunctional attachments.
Currently, 2,500 ATLAS units are being used by the US Army across the world.