Job losses at JCB
By Sandy Guthrie22 October 2014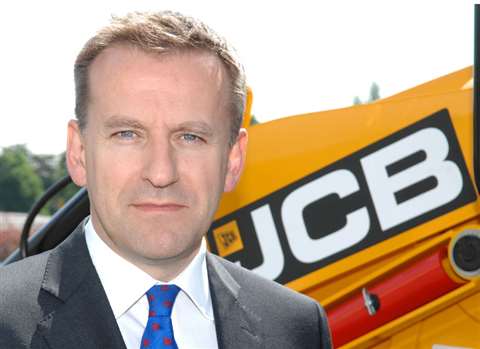 JCB is blaming worsening global economic conditions for the redundancy of up to 150 people at its sites in the UK, as it revealed that its full-year sales would fall short of the previously expected total.
The company said that a 22% drop in the Russian construction equipment market had followed the imposition of sanctions after the Ukraine crisis, and that this was coupled with a 20% fall in the Latin American market. It highlighted the results in these regions as having a direct impact on JCB's sales.
It also said the changing political landscape in the Middle East was undermining market confidence, while the economic outlook for the Eurozone was worsening. The growth in markets that were doing well, including the UK and North America, is now also slowing, it added.
JCB CEO Graeme Macdonald said there was a growing consensus that a global economic slowdown could be starting.
"The outlook is unlikely to improve, and consequently our cost base is being restructured to align overheads to reduced sales volumes, which will regrettably mean up to 150 staff redundancies," he said.
The majority of positions at risk are at JCB's sites in Staffordshire, with a small number affected in Derbyshire and Wrexham. The company said it would look to minimise compulsory redundancies by considering voluntary redundancies.
In May, the company reported that a slowdown in emerging markets had affected volume and earnings, with turnover falling slightly in 2013. Earlier in the year, it announced plans to close a German factory it acquired when it bought German compaction equipment manufacturer Vibromax in 2005. It said then that the closure would mean 145 job losses in Germany, but the creation of 90 jobs in the UK and India.
In December last year, JCB revealed plans to invest £150 million (€180 million) over five years to expand its operations in Staffordshire.
JCB chairman Lord Bamford said at the time, "Our plan to create 2,500 high-quality manufacturing jobs locally is clear evidence of the important link between infrastructure improvement and job creation."