Joel Dandrea discusses severe weather prep
By Joel Dandrea12 September 2022
While the industries we work within continue to evolve alongside modern life, it's important for leaders to remember that the environments we operate in are becoming more vulnerable to disruption. Severe weather is often the culprit.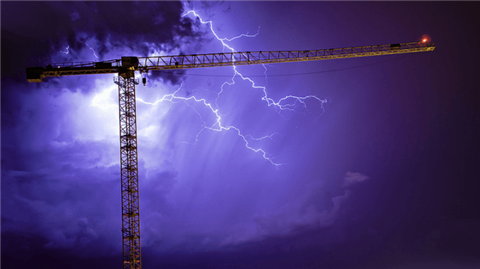 Whether it's a reaction to the increased intensity of everyday storms, or outright large-scale disasters like hurricanes, it's becoming ever-more important for construction and transport companies to develop storm and disaster preparedness plans. It's essential that these plans are communicated and executed in the preplanning phase, so project teams can quickly and safely react when unexpected weather approaches.
Being prepared means having your equipment and workers ready for anything from a sudden rainstorm to a wildfire to freezing temperatures. It starts with awareness. Make it a habit to regularly check both short- and long-range forecasts for your area. Awareness allows you to remain agile if/when last-minute preparations need to be made. Such proactivity will reduce project delays and, depending on the severity of the situation, could prevent injuries or even save lives.
Routine checklist
When it comes to instituting a safety plan, get your jobsite ready by conducting daily checks, in addition to your seasonal and pre-storm preparations. Try and perform the same checks each day:
■ Finish projects: Instruct workers to always finish one project before starting another – incomplete sections pose a more significant threat to damage during a storm because they lack the strength of finished parts.
■ Take pictures: Take photos of your jobsite at the end of each day. You'll have proof of any losses for your insurance company if a storm passes through the area overnight.
■ Create a contact flowchart: Train employees to contact supervisors on a flowchart if severe weather threatens. Additionally, if you must call off work due to a pending hurricane or severe snowstorm, a phone tree ensures someone contacts every worker.
■ Stock emergency supplies: Keep tie-downs, braces and other equipment to secure your site if winds rise. You'll also need flashlights, bottled water and first-aid kits to help workers get through the severe weather.
■ Create an action plan: Have action plans in place for all types of weather. Your plans should outline what your crews will do during snow, hurricanes, fire, thunderstorms, winds and heavy rains. The plans must include how to protect the equipment and project in addition to how workers will stay safe. Take note – your action plan is prudent, but also required. Under OSHA regulation 1910.38, all employers must have an emergency action plan. If you have more than 10 employees, you must have a written plan. But if you have fewer than 10 workers, you can orally convey the plan. And don't forget to keep the action plan, along with the numbers of local emergency services, posted in an accessible spot for all your workers.
Assigned roles for diaster preparedness 
At the end of the day, critical areas of disaster preparedness include planning, training and execution. Keeping your workers aware of your plans will make starting a last-minute site-securing process go much faster. And you won't have to explain your expectations if your workers know their jobs and when to do them when severe weather threatens.
Additionally, your workers, vendors and equipment all face heightened risk during a disaster. You need people in assigned roles who can activate the goals and steps your business established beforehand to mitigate that risk.
As for Association members, an easily accessible resource via the SC&RA website is SC&RA's Severe Weather Guidelines for the Crane & Rigging Industry. These guidelines were created for those in the crane and rigging industry to assess and mitigate risks and potential negative impacts associated with severe weather events. They outline job preparation before, during and after such events – and include timelines for preparation work.