Judges announced for 2023 European Rental Awards
By Murray Pollok09 December 2022
The judges for the 2023 European Rental Awards has been confirmed, with senior representatives from ERA, Riwal, Ardent Hire and Briggs & Stratton on the panel.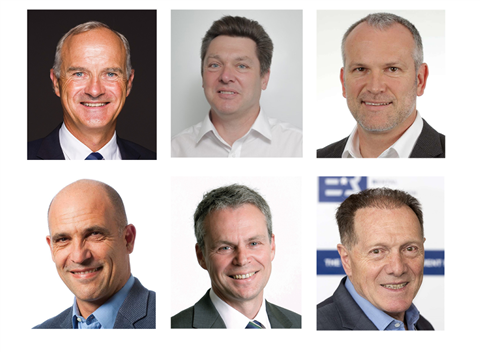 The judges are :
Paul Bramhall, Director – Electrification & Rental, EMEA, Briggs & Stratton
Jeremy Fish, Chief Executive, Ardent Hire Solutions
Stéphane Henon, ERA President & Managing Director, Loxam
Murray Pollok, Managing Editor, International Rental News
Pedro Torres, CEO, Riwal Holding Group
Non-voting chair: Michel Petitjean, Secretary General, European Rental Association
The group will meet on 30 March to determine the shortlists and the winners, with the awards dinner being held in Maastricht, The Netherlands, on 7 June during the ERA Convention and the IRE and APEX exhibitions.
The deadline for the entries is FRIDAY 24 FEBRUARY.
Details of the awards and the entry form can be found at www.khl.com/rentalawards
As previously announced, the award categories are:
Large Rental Company of the Year (revenues more than €15 million)
Small Rental Company of the Year (revenues less than €15 million)
Rental Product of the Year
ERA Sustainability Committee Award: Best Initiative in People
ERA Technical Committee Award: Best Training Materials Adapted to Rental
ERA/IRN Rental Person of the Year
Lifetime Achievement Award
All the awards require submissions, including both the ERA Committee awards.
The awards are organised jointly by the European Rental Association and International Rental News.