July 2019: Marketing: back to basics
With every new marketing advancement (the latest include geo-fencing, using AI and Facebook for instance) come brand new ways in which marketeers can reach their customers. The choice can seem bewildering. However you choose to spend your marketing budgets, it is unavoidable to escape what we are all trying to do: make people aware of your product or service and influence them to buy/use it.
Lets look at some principles, which, regardless of which media you might use, still remain relevant: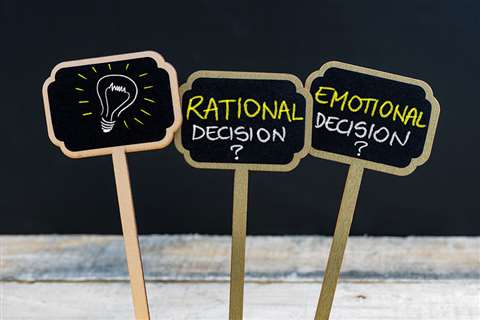 Emotions
Humans are emotional creatures, and this often dominates logical thinking. Those marketeers who are clever enough to create an emotional response with a potential client are far more likely to succeed.
Professor Gerald Zaltman of Havard says that 95% of purchasing decisions are subconscious. In research he conducted, he discovered how an established brand was able to move perception by connecting to customers on a more emotional level. He commented:
'One firm with a 'tired' brand explored consumers' hidden thoughts and feelings and discovered a relevant, basic emotion that has been overlooked by all brands in their category. They were able to connect this emotion with their brand giving it a major sales boost'.
A great example is this emotion evoking advert from Nike:
Visuals
The human brain takes in and processes images 60,000 times faster than text and 90% of the information transmitted to the brain is visual.
We are lucky in that we operate in a very visual industry, providing marketeers with a great opportunity to get powerful images across to buyers. The importance of strong visual copy is a constant theme in the results from our Signet AdStudys (latest one for International Construction is here) and it is no coincidence that ads with strong visuals always score higher than those without.
Simplicity
A recent Microsoft study found that the average attention span has dropped to only 8 seconds. The importance of keeping your ad clean, clear, concise and easy to understand has never been greater.
Here's McDonald's keeping their WiFi ad nice and simple: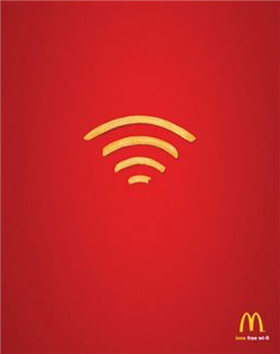 Remember: you only have a few seconds to make an impact.
Put these principles into action and replicate them in an advert in the September issue of ICON. Contact Simon Kelly, ICON Sales Manager, on +44 (0) 1892 786223 or simon.kelly@khl.com to book your ad now.