KDM Hire extends facilities
By Sarah Ann McCay14 May 2014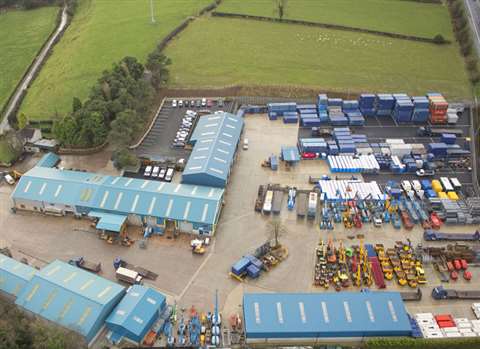 Northern Ireland based KDM Hire has completed a £1.5 million (€1.8 million) upgrade and expansion of its facilities in Cookstown and Belfast.
The company invested in upgrading and adding extra pre-rental check facilities along with computerised fuel pumping stations.
New maintenance facilities and a large storage yard were also added for the firm's 'K Cabin' accommodation and toilet hire division.
In addition, a new spray facility has been built and is expected to repaint 350 items of equipment a year.
It said other work included enhancements to existing maintenance workshops, a new sales office and modifications to the KDM Hire trade shop in the Cookstown depot.
The works, which began in late 2012, have seen the Cookstown yard increase by 2.5 acres and the Belfast yard by over half an acre.
Managing director Keith McIvor said, "In the hire business you often focus on investment in new hire equipment and sometimes investment in facilities can be secondary.
"With close on 80 employees operating out of two locations we needed to ensure our staff were provided with the proper equipment and conditions to do the job. This, in turn, offers a better product and service for our customers."
KDM Hire's investment in its facilities follows a recent £2 million (€2.4 million) extension of its fleet.