Keestrack commits to Indian market
By Steve Ducker28 February 2018
Keestrack, the international specialist in mobile processing technology, is setting its sights on the Indian market with the aid of its newly established subsidiary eTrack Crushers, headquartered in New Delhi.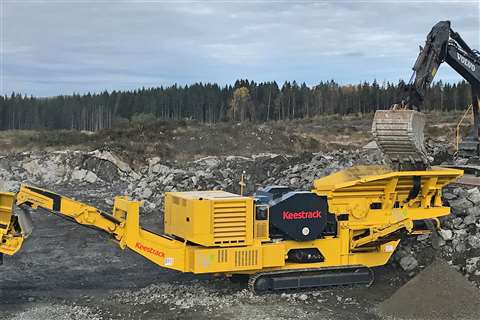 The move has been driven by the country's need for excavation operations in its metal industries, billion-dollar government investment programmes, and a rapidly growing demand for mineral construction programmes.
The company will promote its track-mounted crushing and screening machines to the mobile market which to date has been dominated by wheel-mounted, semi-stationary units.
"No other manufacturer has a similar broad and high-efficiency offering in the performance range above 200 t/hr of partially and fully electrical crushing and screening solutions," said new area sales manager Topor Basu, who has more than 20 years' experience of the Inidan processing market.
"Especially when setting up new fleets, short and medium term savings on operating costs are very important."
In the coming months, eTrack will be establishing service and marketing support centres in India for the machines currently being produced at Keestrack's European sites.
For the longer term, the relocation of production capacity is scheduled for own assembly locations and qualified suppliers.