Kelly Tractor joins Magni dealer network
By Lindsey Anderson30 November 2021
Kelly Tractor has joined the Magni Telescopic Handlers dealer network. Florida-based Kelly Tractor will be the Magni authorized dealer for the state.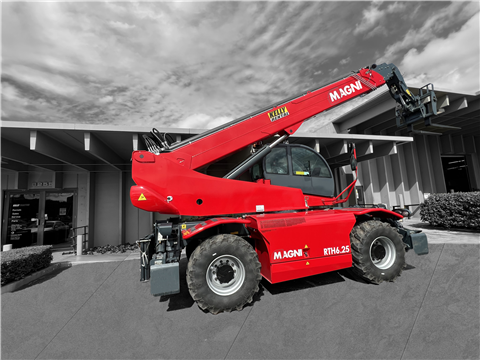 "As we approach nearly 89 years in the business, Kelly Tractor is excited to partner with Magni to expand our solutions offerings and further our commitment to the industries we serve," said Chris Kelly, chief operating officer, Kelly Tractor Co. "Distributing Magni's high-end telescopic handlers will enable us to take a key step toward building new business opportunities in addition to reaching a broader customer segment, where we held no prior interaction."
Magni's product lineup will be offered through Kelly Tractor's Crane and Foundation Group, based in West Palm Beach, FL. The company will retail and rent new units in addition to offering parts and service from its seven branch locations throughout southern and central Florida.
"When we began looking for a dealer for Florida, Kelly Tractor stood out to us as the perfect partner. They have a long history as a successful family run equipment business, which Magni values as we are also family run," said Joe Leinwol, chief sales officer at Magni America.