Keltbray 'pleased' despite 'uncertainty'
By Steve Ducker30 April 2018
United Kingdom-based specialist contractor Keltbray has reported a 15% rise in turnover for the demolition part of its business for the year to the end of October 2017.
But it says business continues to be affected by Brexit-related uncertainty and predicts a slowdown in demand in the next 12 months.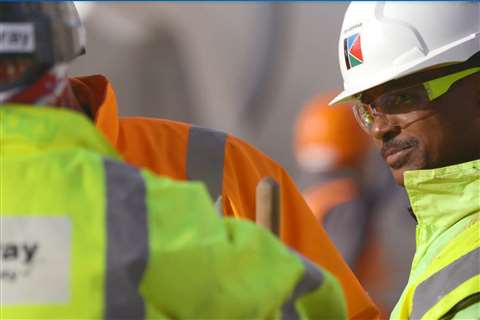 Revenues in the Specialist Contracting Services business stream, which also includes asbestos management, remediation, waste and soil treatment, went up from £269 million in 2016 to £311 million (US$370 million to US$427 million) – with most growth coming from demolition and civil engineering.
This was within an overall group increase year on year of just over £48 million ($66 million) to £417.5 million ($573 million), up by 13%.
However operating profit at £23.8 million ($33 million) was slightly down on the previous year.
"We are pleased with these results, which saw us increase turnover, generally maintain profit levels and improve our cash position against a backdrop of an increasingly uncertain economic climate," said CEO Brendan Kerr.
"This was the case particularly in London and the south east of England, where a lack of clarity on Brexit remains a dampener on growth.
"While we expect the demand for our demolition and civil engineering services to slow down this year, we estimate this reduction to be partially offset by Keltbray Structures, which ended the year with a pipeline of more than £120 million ($165 million) worth of work."
Keltbray employs more than 1,500 people in total and was in second place in the 2017 D&Ri100 listing of global demolition contractors by turnover.