Lack of skilled workers hits US construction spending
By Andy Brown02 August 2019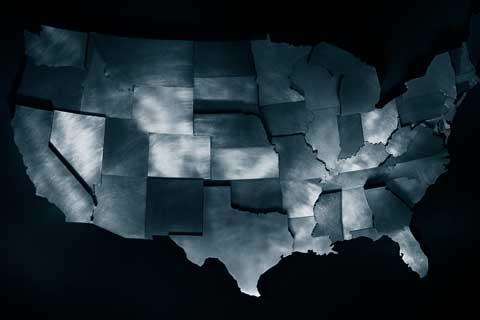 Construction spending declined in June from May 2019 and also from June 2018 levels, according to analysis by the Associated General Contractors of America (AGC) of new federal spending data.
The declines in construction spending may reflect the fact contractors are having a difficult time finding enough workers to keep pace with demand.
AGC officials noted that 78% of construction firms reported difficulties earlier this year finding enough qualified workers to hire. As a result, the decline in construction spending in some categories likely reflects the fact firms are turning down or delaying projects until they have enough people to do the work.
"The reason construction workforce shortages are a problem is their potential to undermine broader economic growth," said Stephen E. Sandherr, chief executive officer of the AGC.
Despite the fall in construction spending, the data showed that most categories other than single-family homebuilding ended the first half of the year ahead of the year-to-date totals for 2018.
"Although the initial estimates for spending in June show decreases from May in all major categories, the first half of 2019 as a whole has been positive, aside from single-family construction," said Ken Simonson, the association's chief economist. "The initial monthly estimates have mostly been revised upward, making the six-month year-to-date totals a more reliable indicator of underlying trends."
Construction spending totalled US$1.287 trillion at a seasonally adjusted annual rate in June, a drop of 1.3% from the May rate and 2.1% from the June 2018 rate. For the first six months of 2019 combined, spending dipped by 0.5% from the same period in 2018.
Public construction spending slipped 3.7% for the month but jumped 10.1% year-to-date.
Spending in the first half of 2019 was up sharply for public infrastructure, with year-to-date increases of 14.5% for highway and street construction spending, 7.1% for transportation spending, 16.2% for sewage and waste disposal, 15.1% for water supply and 12.2% for conservation and development.