Laing O'Rourke Olympic media centre revamp
By Neill Barston15 September 2014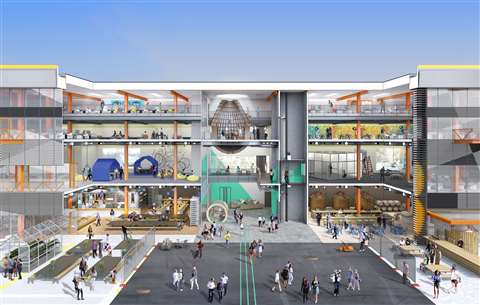 Plans to transform London's Olympic park media centre into a digital hub for emerging enterprises have been awarded to Laing O'Rourke.
The UK firm will begin work on the €125 million project next month, which is expected to create 7,500 jobs - including construction roles over the next two years.
Rebranded as Here East, the scheme was originally known as iCity. It will aim to attract a mix of high-tech start-up companies and established digital firms.
Planning permission for the project was obtained in February, with the bid for the site's regeneration based around offering an Olympic legacy from the 2012 games through creating employment opportunities.
The first new companies are scheduled to be on site next summer as part of a phased delivery of the project.
There are also plans for Loughborough University to create a London campus from next October, as well as a range of fully remodelled office and studio spaces. It is hoped the revamped site will be fully occupied by 2016.