Liebherr LTM 1220-5.2 in Colombia
By Christian Shelton18 September 2017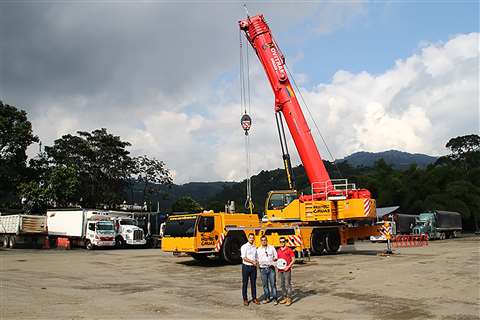 Colombian crane contractor Movitram Gruas S.A.S. took delivery of a new Liebherr LTM 1220-5.2 in mid-June, 2017. The wheeled mobile telescopic crane is the largest in the company's fleet and it is also the most powerful five-axle crane in the region, which is known as Colombia's 'coffee triangle'.
The LTM 1220-5.2 has a load capacity of 220 tonnes, a 60 metre telescopic boom, a maximum hoist height of 101 metres, and a maximum radius of 88 metres.
According to Liebherr, three reasons why Movitram Gruas chose it were: its high lifting capacity; its reliability; and its variable VarioBase support system. Carlos Enrique Parra Ibagon, Movitram Gruas managing director, explained, "Crane jobs in Colombia are becoming more and more complex and therefore require sophisticated, top quality technology which must be combined with high lifting capacities, reliability and, above all, economy. Liebherr mobile cranes satisfy these requirements in full. Since my factory visit to Ehingen, Germany, I have been completely convinced of that.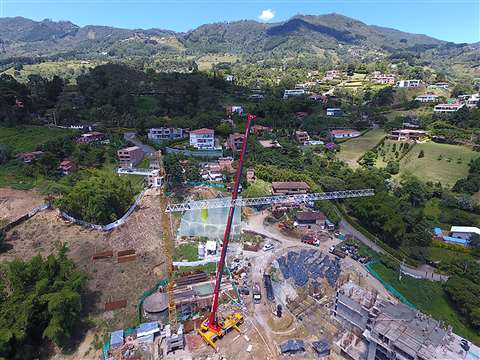 ""The variable VarioBase support base provides our customers with higher lifting capacity and greater flexibility in restricted site conditions. The 22 metre folding jib system makes the crane the most powerful 5 axle machine in the region and the perfect investment for erecting our own tower cranes, for example."