Linden Comansa unveils new cab
By Christian Shelton09 June 2017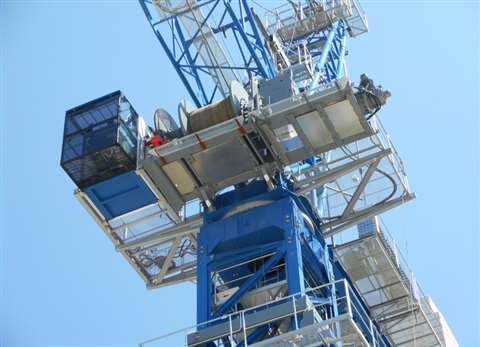 A new tower crane cabin available later this year from Spanish manufacturer Linden Comansa has been shown for the first time.
Official details are yet to be released but the new squared-off shape uses flat glass to avoid distortion. A prototype of the new cab was seen by this magazine and Linden Comansa dealers, including UK distributor City Lifting, in January. Trevor Jepson, City Lifting owner, commented, "Our initial reaction was of surprise due to the absence of curved lines, quite common in the cab of most manufacturers, but we loved it right away, even before seeing the inside, which is very bright and spacious."
City Lifting displayed a prototype of the new crane cab on its stand at May's Vertikal Days show in the UK where attendees reported positive feedback, City Lifting said.