Lithium Hinowas bump up Fast fleet
By Euan Youdale15 November 2016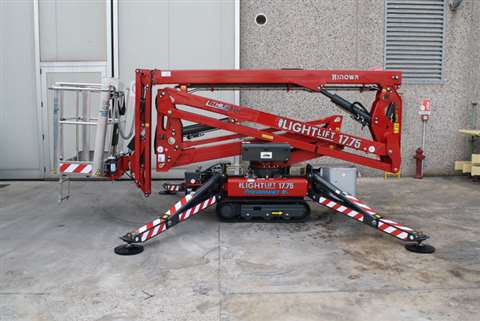 Fast Plant believes that it now has the largest fleet of Lithium-powered Hinowa tracked booms in the UK.
The tool and plant rental company recently took delivery of three more Lithium machines - two Lightlift 20.10s and another Lightlift 17.75. It will also become the first UK rental company to offer the 15.70 Lithium when it takes delivery of two machines in the New Year.
APS, the UK distributor for Hinowa, is supplying all five machines. They join units Fast Plant's existing 17m, 20m, and 26m Hinowa booms, all with Lithium-Ion battery packs.
Matt Monet, managing director of Fast Plant, said, "We are proud to have the UK's largest fleet of Hinowa Lithium machines. We've witnessed a huge surge in demand for battery-powered booms because they are quiet and emissions-free."
Fast Plant offers the Hinowa booms for hire with or without an operator nationwide. Kilo for kilo, the Li-Ion batteries can store substantially more energy than traditional lead batteries - and discharge that energy at higher rates. This ensures that Hinowa Lithium platforms have excellent operational performance while also being quiet, clean and environmentally friendly.