Lock authority picks Bam
By Sandy Guthrie15 April 2014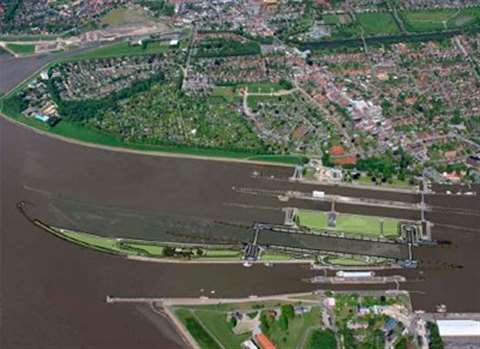 A €346 million project to build a lock on the Kiel Canal in Germany has been awarded to a joint venture formed by Bam operating companies Wayss & Freytag Ingenieurbau, Bam Civiel and Wayss & Freytag Spezialtiefbau.
The public authority responsible for management, maintenance and operation of the Kiel Canal – the Wasser- und Schifffahrtsamt Brunsbüttel – is looking to build a fifth lock at Brunsbüttel, and it is expected to take seven years.
The project includes the construction of a 360m long sea lock between the Elbe river and the Kiel Canal, and the adjustment of the entrance of the harbour on the Elbe side.
The construction of the fifth lock is described as essential for the necessary renovation of the 100-year-old lock complex at Brunsbüttel, and to ensure smooth navigation on the busy Kiel Canal.