London Shell Centre redevelopment approved
By Sarah Ann McCay12 June 2014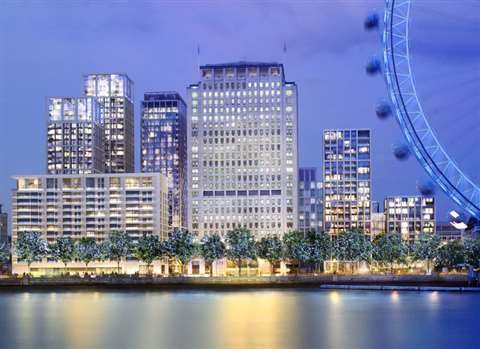 The redevelopment of the Shell Centre site on London's south Bank has been approved by the Secretary of State for the Department for Communities & Local Government.
Braeburn Estates, a joint venture between Canary Wharf Group and Qatari Diar, will handle the redevelopment. The 442,000m2 mixed use scheme, comprising offices, residential and retail, has been master planned by Squire & Partners.
Phased construction of the development, which is described as highly sustainable, is now due to begin in late summer.
Sir George Iacobescu, chairman and chief executive officer, Canary Wharf Group, said, "The project will deliver many significant local benefits with new jobs and employment programmes, hundreds of new homes including much needed affordable housing, together with new open spaces and a park.
"We feel privileged to have this opportunity to play a role in regenerating this popular but somewhat neglected area of London."
He added, "We will continue to work closely with local stakeholders to ensure our move into the construction phase is as considerate as possible to the local community."
The 27-storey Shell Centre Tower will remain the centrepiece of the new site, and will continue to be owned and occupied by Shell.
It will be complemented by eight new buildings, one of which will incorporate a further 75,000m2 of new offices and trading floors for Shell, enabling all of their 4,000 London-based staff to be located together on the South Bank for the first time.
Approximately 245,000m2 of office space (including the Shell Centre Tower), along with around 24,500m2 new retail units, restaurants and cafés, will be accompanied by approximately 245,000m2 of residential space incorporating up to 877 new homes, including affordable housing.
The construction, which will take six years, will employ an average of 700 workers onsite rising to approximately 1,630 at its peak.