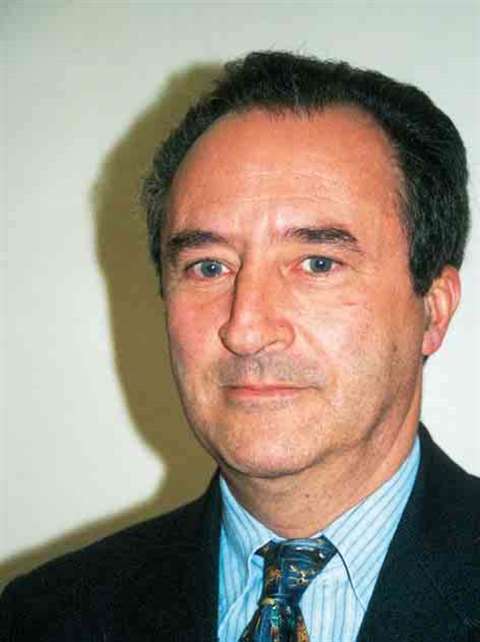 We constantly hear about the high growth in construction in the EU's newer East European Member States, with annual increases of almost +10% putting even the most bullish Western countries in the shade. It was therefore surprising when Franco Zanoletti, general manager of Marini told CE, "I don't see any effect on our business from the enlarged EU."
That is not to say he writes the market off completely, but like many aspects of the region's development, full maturity will take time. "The eastern European market is interesting with high potential. At the moment though it is mainly a second-hand market," he said.
It is also interesting to note that Mr Zanoletti is more interested in the repair & maintenance aspect of road building in central & eastern Europe, than large, high-profile new build projects. "I am more confident about road maintenance than new work in this region. In the past these countries haven't paid much attention to repair work-they just built a new road and forgot about it. I therefore think these will be good markets for recycling products," he said.
According to Mr Zanoletti, some 25% to 30% of Marini's production is sold in Italy, with the remaining 70% to 75% exported. Its top export destinations over the last year have been the Middle East, the UK, and, a little surprisingly, North Africa.
Another interesting factor, according to Mr Zanoletti, is that the focus is more on repairing existing roads than the large-scale new build work that is often associated with developing regions such as North Africa. "We are now seeing a big demand in North Africa for equipment to rehabilitate the coastal road, which was built 20 years ago," he said.
Current economic pressures seem to be playing their part in this trend. This particularly applies to asphalt, which of course requires oil-derived bitumen as its binder. This, according to Mr Zanoletti, is tipping the scales even further in the direction of repair & maintenance.
"It's better to rejuvenate what already exists, especially with the current problem of oil prices. With the oil price at this unbelievable level, it is definitely better to recycle old roads," he said.
He continued, "I never thought we'd see road rehabilitation in Africa, but there's a very strong demand."
History
Marini has been making road-related machinery in the small central Italian town of Alfonsine since 1899. It started with bicycles and motorbikes, but by the 1920s and 1930s it was modifying engines for industrial applications, and making early road building machines. In the 1960s it developed asphalt plants, while milling machines, pavers and chippings spreaders followed in the 1970s.
In 1988 Marini was acquired by the Bordeaux-based Fayat-Group, which owns other road building equipment manufacturers in Germany and it's home country of France. All together these have annual sales of €200 million, and employ 800 people.
Both those figures are of course expected to jump sharply though with the completion of Fayat's acquisition of Bomag expected as CE went to print. This would add some €400 million to annual sales and the workforce is set to triple with another 1600 employees.
With the deal yet to reach financial close when CE spoke to Mr Zanoletti, there was little comment to be made. However, Mr Zanoletti was positive about this potential new sister company. "The acquisition of Bomag by the Fayat Group is very good news. There is no problem of (product) overlap with Bomag. That is my personal opinion, but it's obvious."
This certainly seems to be the case. Bomag is a pure compaction equipment company, while Marini builds pavers and milling machines, alongside the Ermont brand of asphalt plants. So if the deal goes ahead, it would create one of the world's few full-line manufacturers of road building equipment. As long as the distribution and availability of machines is made simple for the end users-the creation of a 'one-stop-shop', the deal should make life easier for contractors.