Loxam UK invests in Versalifts
By Euan Youdale27 October 2015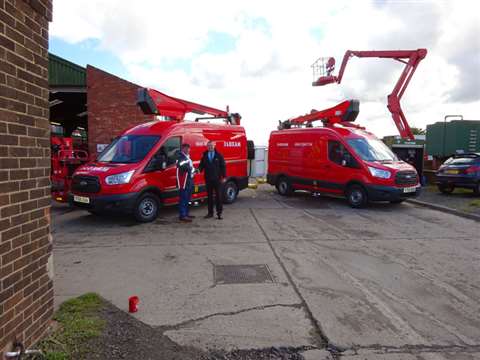 Versalift has delivered 10 new ETM36-F platforms to Loxam UK, as part of its 2015 order with more units to be delivered before the end of the year.
The 3.5 tonne GVW platforms are mounted on Ford Transit vans and feature a working height of 13m, an outreach of 7.3 m, a 110 degree flyboom and a payload of 210kg.
Darrel Voce, technical manager for Loxam UK, selected the ETM36-F due to driving licence requirements restricting people with a standard car licence to only drive vehicles up to 3.5 tonne GVW.
Andy Bray, sales director of Versalift UK said, "Compounded with our significant investment in parts availability and national after sales support, Versalift is in a strong position to support Loxam UK to achieve strong utilisation and minimise down-time."