Mace beats target
By Thomas Allen14 November 2018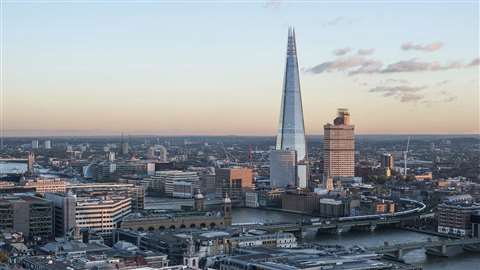 UK-based contractor Mace has reached its target of becoming a £2 billion (€2.3 billion) turnover company two years earlier than expected.
In 2013, Mace set out the ambition of reaching that level of turnover by the year 2020.
Over the past five years, the firm's turnover has doubled, with a third now coming from international activities. Throughout that time Mace has remained profitable and it has been building its reputation as an international programme and project manager, while becoming a top-ten contractor within the UK.
In particular, Mace's growth and reputation were said to have been enhanced by winning and delivering the 2012 London Olympic and Paralympic Games as part of the CLM consortium, as well as Western Europe's tallest building The Shard, also in London.
Other major construction projects in which Mace has been involved in recent years include Landmark 81 in Vietnam, Birmingham New Street Station in the UK, and Dubai Expo 2020.
Earlier this year, Mace published details of its 2022 Strategy, in which the company stated its intention to continue increasing its focus on delivering sustainable margins of at least 2.5% to further strengthen its balance sheet, while also investing £350 million (€402.7 million) in research and development (R&D) activities to increase productivity and become more efficient.
In addition, Mace aims to deliver a more balanced return from consultancy and construction projects to increase its resilience to market fluctuations. Significant growth is expected to be achieved in its consultancy business by securing major infrastructure projects and framework agreements globally.
Mark Reynolds, chief executive of Mace, said, "On behalf of the Mace Group board, I want to thank all of our clients who have supported us on our journey and have trusted us to deliver on their vision."