Mammoet RC joins European heavy transport network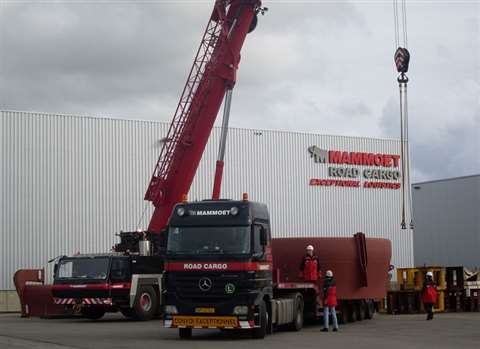 BigMove has announced that Mammoet Road Cargo has become a member of the European heavy transport network.
Following the announcement, BigMove's fleet will now include 55 tow trucks and 80 semi-trailers.
Marco Jorissen, Mammoet Road Cargo managing director of sales and operations, said, "Our international experience obviously also relates to the other major European markets such as France and Spain. This allows us to cover Europe more efficiently with our new partners BigMove."
In addition, the number of storage and transhipment hubs will increase to 5,000 square metres of indoor and outdoor storage space.
Horst Wallek, BigMove CEO, said, "In our first year working together, we will, therefore, achieve substantial growth in networking, and long term we will also be able to benefit from combined purchasing for our standardised fleet. Then, sharing vehicles in the network will be easier by joint permits for vehicle types across the whole BigMove organisation. We're banking on a long-term, active partnership with Mammoet RC."